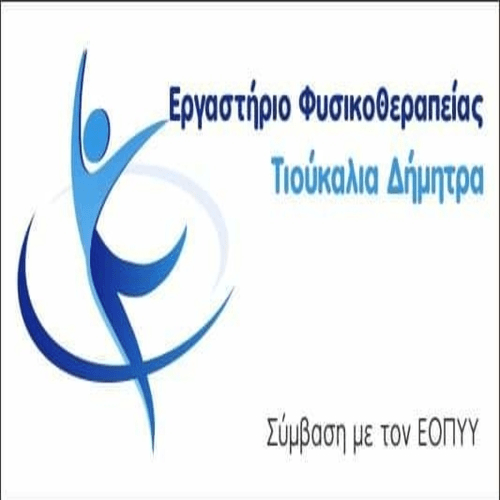 The Directorate of Agricultural Economy and Veterinary Medicine of the Kozani Regional Unit informs the obligors (nurseries, points of sale of ornamental plants and propagating material, international transport companies, producers, cooperatives, agronomists of the public and private, customs, Municipalities and Contractors of public gardening works) for new data on tTheν

Επιβλαβή οργανισμό καραντίνας Xylella fastidiosa

,
που έχει επιβεβαιωθεί σε αρκετά φυτικά είδη μεταξύ των οποίων σε Olea europaea L

. (

Ελιά

),

Prunus amygdalus Batsch

(Almonds),

Nerium oleander L

. (

Πικροδάφνη

)

και Quercus sp

. L. (

είδη βελανιδιάς

).

Specifically:
Γνωστοποίηση

πρόσφατου νέου κρούσματος του Επιβλαβή Οργανισμού Καραντίνας Xylella fastidiosa στην Περιφέρεια της Μαδρίτης της Ηπειρωτικής Ισπανίας

(

σε ελαιώνα ηλικίας

8 years).

Γνωστοποίηση

πολύ πρόσφατου νέου κρούσματος του Επιβλαβή Οργανισμού Καραντίνας Xylella fastidiosa στην Περιφέρεια της Ανδαλουσίας της Ηπειρωτικής Ισπανίας

(

διαπιστώθηκε σε φυτά Polygala myrtifolia σε θερμοκήπιο

).
update σχετικά με τα αποτελέσματα του Ελέγχου που διενήργησε η Επιτροπή της Ε.Ε. στην περιοχή του Αλικάντε της Ηπειρωτικής Ισπανίας. Σύμφωνα με την ενημέρωση της Επιτροπή προς τα Κράτη Μέλη κατά τη συνεδρίαση της Μόνιμης Επιτροπή Φυτοϋγείας μηνός Μαρτίου 2018 Thousands of phone calls and emails from many parts of the country about what will happen during the Carnival events and even after irresponsible announcements:
a) η πλήρης έκταση της οριοθετημένης ζώνης στο Αλικάντε είναι ακόμη άγνωστη,
b) οι καθυστερήσεις στην εφαρμογή των μέτρων εξάλειψης δημιουργούν κίνδυνο περαιτέρω εξάπλωσης,
c) η εμφάνιση νέων κρουσμάτων στην περιοχή συνεχίζεται.
Την Εκτελεστική Απόφαση της Επιτροπής 2015/789/ΕΕ

,

σχετικά με μέτρα για την πρόληψη της εισαγωγής και της εξάπλωσης στην Ένωση του Οργανισμού Xylella fastidiosa

.
Ο συγκεκριμένος οργανισμός έχει μολύνει περίπου το 10% στου συνόλου των ελαιοδέντρων στην περιφέρεια της Απουλίας στην Ιταλία και στη συνέχεια διαπιστώθηκε στη Γαλλία, στη Γερμανία και στην Ισπανία.
It is emphasized that, in Greece has not been established until today his presence pathogen Xylella annoying, but the finding of its presence in an increasing number of EU spaces. leads the country's phytosanitary services to increased readiness to prevent the risk of its introduction and spread. Therefore, keeping the country free from the dangerous bacterium is a matter of National Importance and of the highest Public Interest..
Υπενθυμίζουμε ότι η Xylella fastidiosa κατατάσσεται in the category of the most risky harmful organisms for Greece, which, if installed, will have unbearable economic consequences and huge effects on the agricultural ecosystem and tourism..
The symptoms caused by the bacterium vary depending on the host plant. Generally, as the bacterium infects the blood vessels of the wood and prevents the transport of water and inorganic nutrients, weak plants show signs of withering, necrosis (capsule) and drying of the foliage, eventually followed by complete necrosis of the plant. It is noted that a large number of plants can be infected without symptoms.
Στην Ιταλία έρευνες έδειξαν ότι τα συμπτωματικά ελαιόδενδρα είχαν προσβληθεί από ένα σύμπλοκο παθογόνων: X. annoying, διάφορα είδη μυκήτων που ανήκουν στα γένη Phaeoacremonium and Phaemoniella, και το λεπιδόπτερο Zeuzera pyrina, και η ασθένεια ονομάστηκε «Σύμπλοκο της ταχείας αποξήρανσης της ελιάς».
More information for symptoms as well as rich photographic material includes the form posted on the website of the Benakeio Phytopathological Institute: www.bpi.gr > SERVICES > Bishops > Guidelines for Macroscopic Controls > Bacteria / Plantations > INSTRUCTIONS Xylella fastidiosa
Due to the seriousness of the pathogen and the importance of growing host plants in our country, we ask those in charge to inform our Service:
When importing plants for planting in our country, from countries where its presence has been notified, in order to carry out official checks.
In case they find suspicious symptoms (in plants for planting in nurseries and during their movement, as well as in orchards) as mentioned above.
In accordance with applicable phytosanitary legislation (PD 365/2002-Government Gazette 307 A) the obligors must notify the competent authority (Department of Agricultural Economics & Veterinary Medicine) any unusual appearance of harmful organisms or symptoms or any other plant abnormalities.
Those interested in any information can contact the Department of Agricultural Economy and Veterinary P.E.. Kozani, Quality Department & Phytosanitary Control.