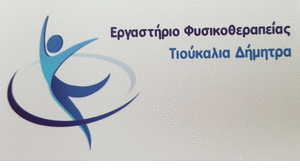 You often feel tired of being besieged; You can not get out of bed begging for almost a little more sleep; Αισθάνεσαι ότι δεν μπορείς να πάρεις τα πόδια σου; Ψυχραιμία!
Ιδού οι καταλληλότερες τροφές που αν ενσωματώσεις στην διατροφή σου θα ξαναβρείς την φόρμα σου κλείνοντας την πόρτα στην κούραση:
1. Το μέλι: Εκτός του ότι πρόκειται για μία ιδιαίτερα θρεπτική τροφή, το μέλι είναι παραγωγός ενέργειας βοηθώντας μας να νικάμε την κούραση χάρη στην πλούσια σε βιταμίνη Β και μέταλλα σύνθεσή του.
2. Η σπιρουλίνα: Πρόκειται για ένα αντιοξειδωτικό φύκι με πολλά συν για τον οργανισμό μας ένα εκ των οποίων η παροχή ενέργειας.
3. The oats: Η τακτική κατανάλωσή της τονώνει τον θυρεοειδή και μας γεμίζει ενέργεια.
SOURCE: olivemagazine.gr