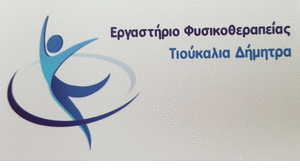 It causes intense concern and concern in the Labor Center N.. Kozani but also to a large portion of institutions and society the planning for the creation of a floating Photovoltaic Park on Lake Polyphytos as this planning comes into direct "conflict" with the interests and activities that are already developing and that can be developed in this region.
The EKNK has repeatedly expressed his position for the development of the lakeside area of ​​Lake Polyphytos and he never imagined that the "development planning" for the area would include a project that ακυρώνει τις πραγματικές προϋποθέσεις ανάπτυξης της περιοχής.
At the time we were waiting for a design that would have as its core:
The existing activities developed in the lake by our fishermen
The particularly beautiful area of ​​the lake and the natural landscape around it
The development of tourist infrastructure and activities that could give breath to the place
We are faced with a perspective that not only will further undermine what is possible but will also cancel existing actions that nurture families and contribute to the economy. Our farmers have already been deprived of areas that instead of being allocated for cultivation were covered with photovoltaics in the name of the Liberation of the E / E market. After the land, go to apply the same tactic in our precious waters.
The design for the installation of two floating photovoltaics of 500MW each, which are going to occupy a very important part of the lake, finds us vertically opposed and we ask for its cancellation, premeditated and even for a possible intention of the company to forget the issue of non-restoration of soils.
The intentions for real and sustainable development of the region, it is clear that they should have different basis and you should, first of all, to respect the residents.
Additionally, it really is strange and paradoxical the fact that PPC is moving forward unilaterally in the design of a project without having secured the consent of institutions and society.
We are not prepared to accept our area being turned into a photovoltaic outlet when in fact they do not create jobs, but with the vast areas they cover they create conditions for opposite results.