The effectiveness of each coronavirus vaccine in protection against death and admission to the ICU as well as data on those over 60 analyzed by Professor Sotiris Tsiodras, which took place today Wednesday (20/10) emergency vaccination information.
The president of the Hellenic Society of Infections presented relevant plans with the effectiveness of Pfizer vaccines, Modern, AstraZeneca and Johnson & Johnson, which are the results of a study that has already been presented to the government, the Vaccination Committee and the Committee of Experts. The study used data from the beginning of vaccinations until 11 October to the seriously ill.
The vaccinated, as it seems, they have 11 times less likely to die from coronavirus.
The vaccines that come first
Regarding deaths, the protection of the Pfizer vaccine for fully vaccinated people is of its order 90%, with Moderna at 97%, with AstraZeneca at 94%, while lagging slightly behind Johnson & Johnson. According to Mr.. Tsiodra, The vaccine committee is also discussing the need for a booster dose with this vaccine, especially at older ages.
The effectiveness of vaccines in those above remains high 60 years and as the study shows, higher for mRNA and AstraZeneca vaccines.
At the level of hospitalization in ICU, there is a significant reduction from vaccination of its order 95% in relation to the unvaccinated. Twenty-fold reduction in risk in vaccinated. All vaccines are extremely effective.
Extremely high is the protection of the above 60 years for ICU hospitalization, of the order of 91% until 98%. Even those who are unvaccinated with one dose have protection of its order 77%.
Below 60 The exceptional benefit of the vaccine in relation to ICU treatment is maintained for years.
Efficacy against death per vaccine
Fully vaccinated with Pfizer: 90%
Fully vaccinated with Moderna: 97%
Fully vaccinated with AstraZeneca: 94%
Fully vaccinated with Johnson&Johnson: 72%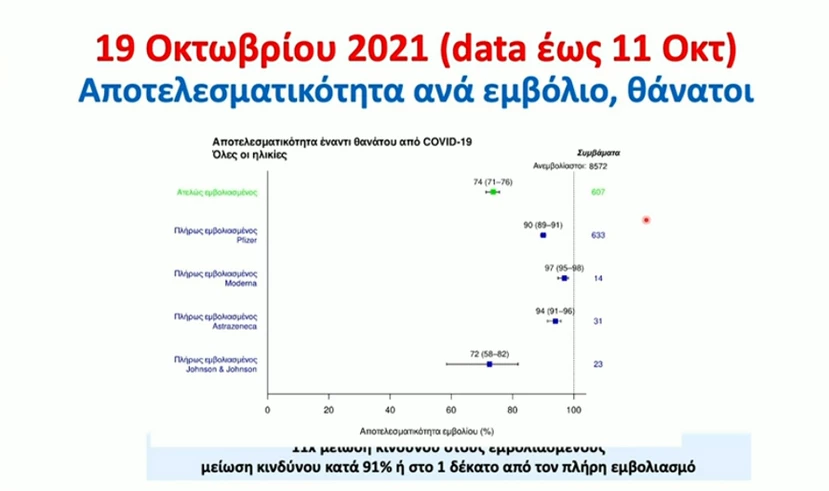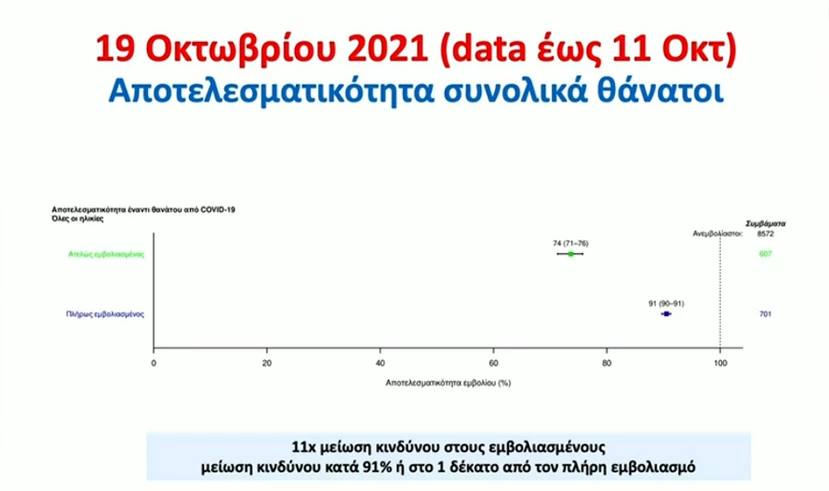 Protection per vaccine against ICU treatment
Fully vaccinated with Pfizer: 94%
Fully vaccinated with Moderna: 98%
Fully vaccinated with AstraZeneca: 97%
Fully vaccinated with Johnson&Johnson: 90%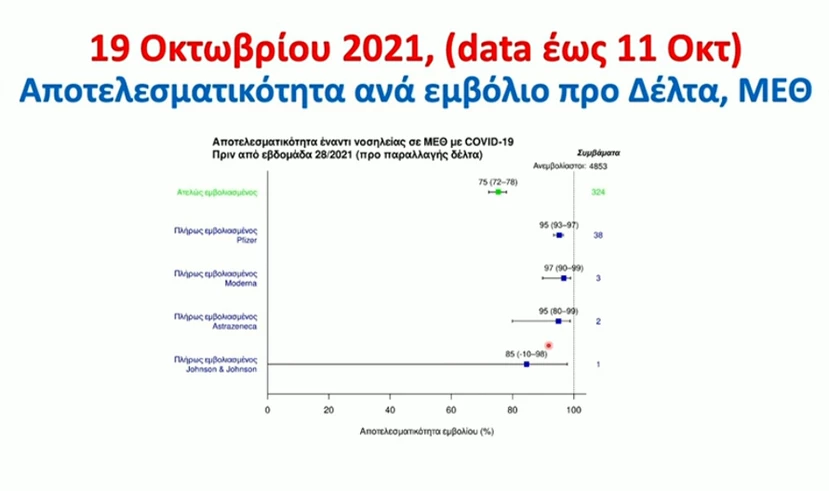 For those over 60 the effectiveness per formulation
Fully vaccinated with Pfizer: 90%
Fully vaccinated with Moderna: 97%
Fully vaccinated with AstraZeneca: 94%
Fully vaccinated with Johnson&Johnson: 67%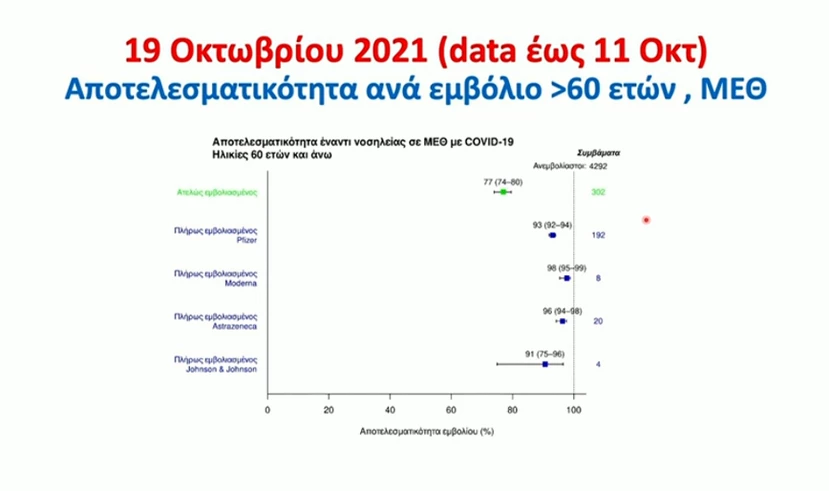 Source: Newsbeast.gr