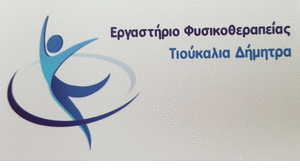 Great financial breath for the Municipality.
The benefit for the citizens with reductions of municipal fees is very big.
Η δήλωση του Δημάρχου Καστοριάς, Giannis Korentsidis
Έχοντας ως δύο από τις βασικές αρχές του Συνδυασμού μας, τη νοικοκυροσύνη και την αποτελεσματικότητα, καταφέραμε έπειτα από πολλές και επίπονες προσπάθειες, με αθόρυβες και μεθοδικές κινήσεις, να εξασφαλίσουμε από το Υπουργείο Εσωτερικών επιχορήγηση ποσού 1.700.000 ευρώ περίπου για να ξεχρεώσουμε το υπέρογκο χρέος προς τη ΔΙΑΔΥΜΑ Α.Ε. (Διαχείριση Απορριμμάτων Δυτικής Μακεδονίας Α.Ε.), που "παραλάβαμε" όταν αναλαμβάναμε τα καθήκοντά μας στο Δήμο Καστοριάς το Σεπτέμβριο του 2019.
Πρόκειται για μία μεγάλη οικονομική ανάσα για το Δήμο Καστοριάς, όμως το μεγαλύτερο όφελος αφορά τους ίδιους τους δημότες, οι οποίοι θα ωφεληθούν με σημαντικές μειώσεις στα δημοτικά τέλη.
Ευχαριστώντας θερμά τον Υπουργό Εσωτερικών κ. Τάκη Θεοδωρικάκο και τον Γενικό Γραμματέα του Υπουργείου κ. Μιχάλη Σταυριανουδάκη, θέλω να τονίσω ότι παρά τη δύσκολη συγκυρία που βιώνουμε εδώ και δέκα μήνες από την πρωτοφανή πανδημία και τις παρενέργειές της, κάνουμε ότι είναι ανθρωπίνως δυνατόν, for να διεκδικήσουμε, να απαιτήσουμε και να εξασφαλίσουμε ότι καλύτερο για το Δήμο και τους δημότες της Καστοριάς.