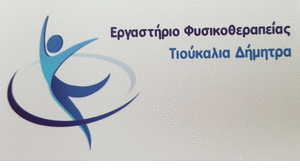 The D.E.Y.A.. Κοζάνης ενημερώνει τους καταναλωτές της πόλης της Κοζάνης και του οικισμού Ν. Χαραυγής και της ΖΕΠ, that of the 23/03/2020 λόγω διακοπής λειτουργίας μιας μονάδας του ΑΗΣ Αγ. Dimitriou, (με αποτέλεσμα να δουλεύει μόνο μία μονάδα του ΑΗΣ που παρέχει θερμότητα στην Τηλεθέρμανση) και σε συνδυασμό με τις δυσμενείς καιρικές συνθήκες, υπάρχει έλλειμμα θερμικού φορτίου το οποίο θα διαρκέσει όσο υπάρχουν αυτές οι καιρικές συνθήκες.
Το έλλειμμα καλύπτεται με τη λειτουργία του λεβητοστασίου αιχμής στη μέγιστη ισχύ και με μεγάλη κατανάλωση πετρελαίου θέρμανσης.
Αυτό έχει σαν συνέπεια, στην πρωινή καθώς και στην απογευματινή αιχμή ζήτησης θερμικού φορτίου, να υπάρχει δυσλειτουργία σε ορισμένους καταναλωτές Τηλεθέρμανσης, οι οποίοι βρίσκονται στα άκρα του δικτύου Τηλεθέρμανσης, και τους οποίους παρακαλούμε να ρυθμίσουν την θέρμανση των σπιτιών τους με ετεροχρονισμό.
Thank you for your understanding.
From DEYAK