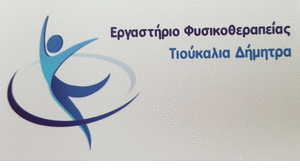 Scientists in the USA, led by a Greek of the Diaspora, created a new artificial intelligence platform with a machine learning algorithm capable of diagnosing Covid-19 disease, analyzing x-rays of the lungs.
The "smart" system called DeepCOVID-XR, as his tests showed, can detect coronavirus disease about ten times faster and more accurately 1% to 6% larger than radiologists specializing in chest radiographs.
Investigators, headed by the specialist in artificial intelligence, Professor Angelos Katsangelos, of the Department of Electrical Engineering & School of Computer Engineering, Northwestern University, Illinois, who made the relevant publication in the journal Radiology "Radiology", hope that their system will be used by doctors in the future to more effectively monitor patients admitted to hospital for causes other than Covid-19, immediately identify those actually infected with the SARS-CoV-2 coronavirus.
"Our goal is not to replace coronavirus tests. X-rays are a safe and inexpensive routine procedure. With our new system it takes seconds to check a patient and determine if he should be isolated due to Covid-19 infection. ", said Katsangelos.
"It takes hours or days to get the results of a Covid-19 test. Artificial intelligence does not confirm whether one has the coronavirus or not. Nevertheless, with the new algorithm, we can distinguish a patient as a suspected case, before the test results come out », added Dr. Ramsey Webb of Northwestern Medical School.
In many patients with Covid-19, chest X-rays show a similar lung image with similar features., as often the lungs are inflamed and have accumulated fluid. The problem is that simple pneumonia, heart failure and other lung diseases may show a similar picture on x-rays. Therefore it sometimes takes a very experienced eye to distinguish between Covid-19 and some other non-infectious disease.
The laboratory of A.. Katsangelou specializes for years in the use of artificial intelligence in imaging diagnostic tests, especially in the field of cardiology. The researchers used their experience to develop a new algorithm, whom they "trained" with 17.000 chest x-rays, of which 5.445 from patients with Covid-19.
The algorithm was then tested - "against" five radiologists experienced in cardiothoracic radiographs- in the analysis 300 random lung x-rays from a hospital. It took each radiologist two and a half to three and a half hours to analyze this number of x-rays., versus only 18 minutes of the DeepCOVID-XR system. The accuracy of diagnosis of Covid-19 cases by the five radiologists was from 76% to 81%, while the "smart" platform 82%.
"Radiologists are expensive and not always available. X-rays are cheap and are already a routine procedure in clinical practice. The new system can save money and save lives, especially now that early diagnosis is so critical, when you work with Covid-19 ", stressed Katsangelos, who is a graduate of the Department of Electrical Engineering of the Aristotle University of Thessaloniki (1979), with a PhD from the Georgia Institute of Technology, USA (1985).
The researchers noted that not all patients show signs of Covid-19 in their lungs., therefore neither in their X-rays, especially in the early stages of the disease. In these cases, the "smart" system certainly can not diagnose and therefore can not replace the tests.
Katsangelos and his associates decided to make their algorithm publicly available, in the hope that other researchers will continue to "educate" him with new data and thus improve him. Currently, DeepCOVID-XR is in research and not yet considered ready for clinical use.
Source: usay.gr