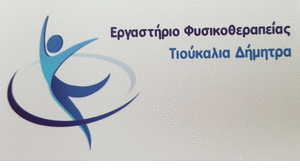 Stathis lived and still lives the miracle of Christmas, ενημερώθηκε πριν τα Χριστούγεννα ότι είναι συμβατός και μετά τις απαραίτητες εξετάσεις είναι έτοιμος και ευτυχισμένος, αυτός και όλη η οικογένεια του, να δώσει μόσχευμα – Ζωή σε έναν συνάνθρωπό μας
Ο Στάθης Λαζαρίδης στα 18 του έγινε Εθελοντής αιμοδότης και δότης Μυελού των Οστών στα 19 του ανέλαβε υπεύθυνος Αιμοδοσιών στο τότε ΤΕΙ Δυτικής Μακεδονίας και σήμερα υπεύθυνος Αιμοδοσιών στο Πανεπιστήμιο Δυτικής Μακεδονίας.
Τέσσερα χρόνια μετά την εγγραφή του στη τράπεζα δοτών Μυελού των Οστών ήρθε η μοναδική αυτή στιγμή για τον Στάθη αλλά και για το Σύλλογό μας να γίνει από δότης δωρητής. Δεκάδες στην κυριολεξία οι εγγεγραμμένοι στο σύλλογο μας συμβατοί και αυτό μας χαροποιεί και μας δίνει κουράγιο να συνεχίσουμε το ίδιο δυνατά και μετά το υποχρεωτικό διάλλειμα λόγω της πανδημίας.
Με σεβασμό στους Ασθενείς και εκτίμηση στους Εθελοντές Δωρητές Ζωής.
For the Board.
Ο πρόεδρος Η Γ. Secretary
Tsaousidis Theodoros