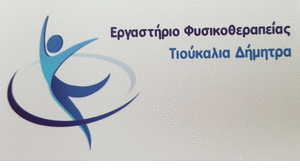 The first ones arrived 200 vaccines, against coronavirus at the Bodosakeio hospital of Ptolemaida and the Mamatsio of Kozani.
In the two Hospitals of Kozani, Mamatsio and Bodosakeio, Monday morning, θα ξεκινήσουν οι εμβολιασμοί του υγειονομικού προσωπικού, as planned.
In the 65% το ποσοστό συμμετοχής των εμβολιασμών, of nursing doctors, administrative staff and employees at EKAB, According to reports, που δήλωσαν για να κάνουν την πρώτη δόση.
The two hospitals will be supplied by 200 vaccines each for the needs of their employees.
At the moment there was information about delay in receipt.
Αμέσως σήμανε συναγερμός και ειδοποιήθηκε το πολιτικό προσωπικό της περιοχής, βουλευτές και Περιφερειακή Αρχή για την αλλαγή ημερομηνίας, due to workload.
Το θέμα τελικά διευθετήθηκε με την αποστολή να γίνεται όπως είχε αρχικά αποφασιστεί και τελικά να φτάνουν στην ώρα τους με το σοβαρό επιχείρημα των τοπικών αρχών του παρατεταμένου lockdown, at country level and the epidemiological burden in the region
ERT KOZANIS Editor- Despina Amardidou