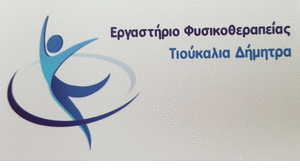 People who want to lose weight may be able to take advantage of the winter months, after a new study found that cold temperatures and increased intake of a particular vitamin, encourage fat burning.
The study, which was published in the journal Molecular Metabolism, investigated the effects of cold temperatures and this vitamin on the conversion of white fat, where excess calories are stored, in brown (coffee) fat, which "Stimulates fat burning and heat production".
More than 90% of fat deposits of the human body is white fat, which is stored in the abdomen, in the buttocks and upper thighs.
Increased fat burning in winter with vitamin A.
According to the findings, Cold temperatures have increased vitamin A levels, which helps convert white to brown fat, thus stimulating fat burning.
Vitamin A is usually stored in the liver. When the experimental mice in the study were exposed to low temperatures, increases in vitamin A and a protein that binds retinol and carries vitamin A in the blood, led to a higher rate of fat burning as white fat turned brown because the body was trying to stay warm.
instead, when this vitamin A protein, which binds retinol, blocked in mice, the white fat did not turn brown and the mice could not be protected from the cold.
The study is promising to find solutions to address weight gain and obesity.
However, the lead researcher of the study, Florian Kiefer from the Medical University of Vienna, warned against taking too much vitamin A through supplements in an effort to lose weight:
«Τα αποτελέσματά μας δείχνουν ότι Vitamin A plays an important role in the function of adipose tissue and affects energy metabolism. However, This is not an argument for consuming large amounts of vitamin A supplements if not prescribed, because it is crucial that vitamin A is transported to the cells at the right time ".
And he added: «Ανακαλύψαμε έναν νέο μηχανισμό με τον οποίο η βιταμίνη Α ρυθμίζει την καύση των λιπιδίων και την παραγωγή θερμότητας σε ψυχρές συνθήκες. Αυτό θα μπορούσε να μας βοηθήσει να αναπτύξουμε νέες θεραπευτικές παρεμβάσεις που εκμεταλλεύονται αυτόν τον συγκεκριμένο μηχανισμό».
Source: https://www.foxnews.com