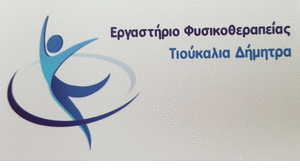 With the new Government Gazette and the operation of the new toll stations, There are updates to the tolls that are already operating.
Ο SIERA FM, shows you what is valid from today 20 January for passenger cars.
Siatista side tolls cost 0,70 minutes.
The Siatista fronts 1.50.
Polymylos tolls are reduced by 2.20 in 1.40.
The tolls of Malakassi in Metsovo, also reduced by 2.10 in 1.40.
Tolls in Ieropigi are also reduced to 1.40.
We remind you that the sides of Kalamia cost 0.40.
See the detailed tables
1.The toll fee (including Taxes.) per vehicle category for the side stations East. Siatistas, Polykastro, Asprovaltas of the Egnatia Road Axis is defined in the following table:
Toll end
Euro (€)
Category
Category
Category
Category
Station
1
2
3
4
Tolls
Trucks, buses
Trucks and more
Two-wheelers,
Slightly
and other vehicles
vehicles with four
tricycles
vehicles
with less than
(4) or more
four (4) axes
axes
ΑΝΑΤ. READY
0.50
0.70
1.80
2.50
POLYKASTROU
0.90
1.30
3.30
4.60
ΑΣΠΡΟΒΑΛΤΑΣ
0.20
0.30
0.80
1.10
2.The special fee (including Taxes.) per vehicle category for Frontal Toll Stations (SD) Siatista and Ardaniou, as well as the adjustment at the Toll Stations (SD) Malakassiou and Polymylos of the Egnatia Odos Axis and the Toll Station (SD) Ieropigi of the vertical axis Ieropigi - Krystallopigi, is specified in the following table:
Toll end
Euro (€)
Category
Category
Category
Category
Station
1
2
3
4
Tolls
Trucks, buses
Trucks and more
Two-wheelers,
Slightly
and other vehicles
vehicles with four
tricycles
vehicles
with less than
(4) or more
four (4) axes
axes
ΜΑΛΑΚΑΣΙΟΥ
1.00
1.40
3.50
4.90
READY
1.10
1.50
3.80
5.30
ΠΟΛΥΜΥΛΟΥ
1.00
1.40
3.50
4.90
IEROPIGI
1.00
1.40
3.50
4.90
ΑΡΔΑΝΙΟ
0.80
1.20
3.00
4.20