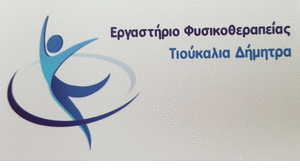 Deep institutional changes in the staffing and operation of the public sector are brought about by the new legislation which is being prepared and will be brought to the Parliament in the autumn by the Ministry of Interior. Otherwise the recruitments through ASEP in the public sector. How will the annual planning be done.
Changes are coming in public recruitment, according to the "Step". Through the complementary provisions, a new philosophy emerges for the role that the State will be called to play in the coming years., in order to serve, among others, and the national plan for the development of the country.
"Next to digital reform, we are accelerating institutional reform in the state, aimed at drastically changing its effectiveness, in serving the citizen and healthy entrepreneurship, with the optimal utilization of human resources.
Along with the reform of multilevel governance and the simplification of the system of responsibilities, we radically change the image of the state "says the Minister of Interior Takis Theodorikakos.
Changes in public recruitment
According to the report of "Vima tis Kyriakis", the government's plan envisages new legislation that the Ministry of Interior will bring to the Parliament in the fall for the recruitments in the Public Sector.. The new legislation brings about profound changes in the staffing and operation of the State.
The staffing process of the State will henceforth follow an annual cycle. In January, each body based on its digital organization chart will announce its vacancies and will look for employees from the public reservoir through transfers.
The cycle will be completed in May with the announcement of positions, while then each body will know how much its staff will increase from the internal market of the State, will also plan the recruitments needed outside the State to be approved in September by the cabinet.
Alongside, a new road map for ASEP is coming, transfers and teleworking.
Source:dikaiologitika.gr