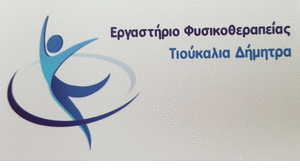 In a recent meeting of MP N.. Kozani Mr.. George Amanatidis with the Deputy Minister of Transport Mr.. Giannis Kefalogiannis issues were discussed regarding the provision of a Certificate of Legal Operation of Vehicle Workshops as well as the better organization of the Workshop industry, according to what is proposed by the Federation of Craft Repairers of Car Machinery and Mopeds of Greece (ΟΒΕΑΜΜΕ).
The meeting was preceded by a meeting and briefing of the Member of Parliament with the President of the Association of Graduate Car Engineers N. Kozani "O AGIOS HILARION" Mr.. Topalidis George and members of the Board.
The conclusions of the meeting with the Undersecretary are summarized as follows:
1. Η Βεβαίωση Νόμιμης Λειτουργίας θα δίνεται στα συνεργεία αυτοκινήτων με απλή Γνωστοποίηση στην αρμόδια Υπηρεσία (as it is a memorandum obligation) subject to the control of all companies that start operating within a reasonable period of time to ensure that the necessary requirements are met.
2. Εντός του Ιανουαρίου 2021 The "construction" of the Electronic Digital Register of Workshops will be completed.