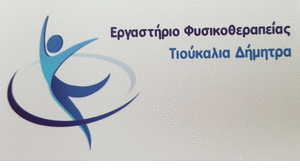 It is announced that the applications for registration of infants in the MUNICIPAL CHILDREN'S STATIONS OF THE MUNICIPALITY OF VOIOS for the school year 2020-2021 will be submitted by 10 June 2020 until 19 June 2020.
The supporting documents required are::
1 Application (granted by the kindergarten).
2 Indicate on the application the spouse's AMKA, of the mother and the children as well as the TIN of both parents
3 Photocopy of police ID, passport or parental residence permit (of both parents).
4 Certificate of marital status.
5 Photocopy of PPC account or certificate of permanent residence.
6 Copies of both parents' statement of year 2020 (frontal year 2019)
7 Certificate from a doctor of the Public or insurance organization for the good physical and mental health of the child and that he has made all the prescribed vaccines. Also recent results of tuberculosis reaction (mantoux).
8 Employer's certificate of both parents that they are employees or certificate of unemployment if they are unemployed
9 For the registration of children of foreign parents, In addition to the previous supporting documents, a permit for legal residence in the country is also a prerequisite..
10 If the parents belong to a special case (unmarried parent, large families, etc.) a similar document is submitted certifying this situation.
For the re-enrollment of infants, a re-enrollment application with the above supporting documents is required.