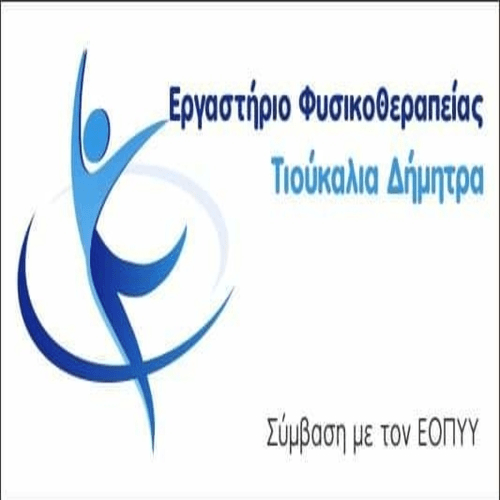 Owners of tourist accommodation and gas stations have been falling victim to scammers lately as they use various tricks to extract significant amounts of money from their bank accounts..
Citizens should not enter their e-banking username and password on websites or forms that open through hyperlinks (links) and do not share their personal passwords with others (PIN) or credit card verification codes.
The most common methods used by the expert and useful tips to avoid deception
EL.AS., on the occasion of fraud cases in various parts of the country, reminds citizens of the most common methods used by experts and provides useful tips to avoid them.
Usually the perpetrators, to deceive their victims, take advantage of the current socio-economic conditions, as has been the case lately, where they use pretexts on the occasion of the tourist season as well as the rise in fuel prices.
In this context, addressed to professionals in these fields and in particular:
communicate by phone with owners of hotels and accommodation in tourist destinations as supposedly interested in booking rooms and under the pretext of deposit, extract their personal bank codes (during communication between them or by sending a message on their mobile phone with a link to a website, which resembles that of the bank, where they enter their personal codes) and then transfer money to other accounts or
pretend to be truck owners and under the pretext of refueling, persuade them to send the account number (WERE GOING), in order to deposit the price electronically.
They then send a message to the victim's cell phone, asking to "click" on the link, resulting in a web page similar to that of the bank, where -as in the previous case- victims enter their personal bank codes "allegedly" to confirm the transaction, as a result, the perpetrators gain access to them and transfer money.
Therefore, to avoid such incidents, We advise professionals not to enter their electronic banking username and password on websites or forms that open through hyperlinks (links) and do not share their personal passwords with others (PIN) or credit card verification codes.
Other methods used by experts:
they call unsuspecting citizens, fake cops, doctors, lawyers etc., falsely claiming that a close relative has caused a fatal or serious car accident. They then demand significant sums of money to avoid allegedly imminent criminal consequences.,
enter the homes of unsuspecting citizens, for the purpose of theft or robbery, appearing as technicians (PPC, elevator maintenance, etc.) or sellers of various items or acquaintances of relatives,
approach, mainly the elderly, allegedly as envoys of their relatives and claiming immediate and urgent financial need, seek to extract money from them. They are usually approached on the way out or shortly before entering their home, outside Banks, commercial shops, etc.,
approach people through Social Media on the pretext that they are interested in close interpersonal relationships, gain the trust of the victim and then, under various pretexts, extort sums of money.
looking for potential buyers to sell, as an "opportunity", Different kinds (jewelry, mobile phones etc.), supposedly of great value, at low prices. After "bargaining" the price for a long time, eventually "compromise" at a low price and sell the items, which, however, are usually of cheap value.
inform, mainly professionals, that they allegedly inadvertently deposited a larger amount of money, as a consideration for a service or product purchased from them and request a refund of the difference. In fact, to prove their claim, send fake proof of deposit.
post or search on the internet for allegedly buying and selling products or vehicles and deceiving citizens, who :
as buyers, send the monetary price of the product they are supposed to buy (e.g. via e-banking, paypal etc.), without ever receiving it or receiving another, of cheap value,
as sellers, are convinced by the perpetrators that they have been paid for the product they sold, mainly in the following ways:
show them a non-existent account number, where a false electronic transfer of the transaction price is recorded in their account or a fake transfer transfer certificate,
persuade them to issue, through the application of a credit institution, code with the transaction price. Then they ask for this code, claiming that they will deposit the due amount in their account. Nevertheless, the perpetrators using this code, make a withdrawal, via ATM, of the amount from the seller's account.
We advise citizens to avoid deception:
Always inform the police authorities, even in the event of an attempted fraud against you.
Avoid disclosing personal financial data and under no circumstances disclose personal passwords to third parties (PIN) or credit card verification codes.
Type in the browser (browser) the address of your bank website and do not enter it through hyperlinks (links). In any case, make sure that the e-banking page you are logging in to is authentic.
Do not fill out forms with your personal information when sent to you by unknown email addresses (email) or via messages (SMS, Social Media etc.).
In case of electronic money transfer to a potential seller, to cross his data, as the beneficiary of the indicated account (Full name, VAT NUMBER.).
Verify the movements in your bank accounts before any transaction and declare that you are not going to get a refund, without prior cross-checking of financial data.
Avoid advancing money to private sellers, whom you do not know, even if they disclose their personal information or their bank account number.
Do not be easily persuaded by people, which "approach" you as known relatives – friendly persons.
Be especially wary of strangers trying to enter your home under various pretexts and tricks.
If a stranger enters your home under any pretext (e.g. research conduct, sale of a product, need to make a call etc.), do not allow it to move to other areas of your home, beyond what is needed and never lose eye contact with it.
In this case, take care of your personal belongings, in order to avoid their removal by the method of employment.
Be especially wary when strangers try to persuade you to pay, under the pretext of emergency relative – friendly person (e.g. hospitalization).They can try the same over the phone. For the same reasons do not give in to meeting prompts (appointments etc.).
In cases where strangers invoke an emergency need of a known - relative person, Always seek to contact your acquaintance by phone, to confirm what they are invoking. Communication should be done on your own phone and on your own initiative and you should not agree to talk to a person, which was called by strangers.
In each case, to state that you are not going to hand over money, if your acquaintances-relatives do not show up.
Under no circumstances should strangers take you to a Credit Shop or ATM to withdraw money..
Do not be easily persuaded by the occasional purchase of products offered by strangers, especially without seeing these products first.
Do not be persuaded by strangers, who appear as employees of the Public Service or other body to correct a technical problem, if you have not previously called them.
Do not be persuaded when strangers ask you to pay for debts of acquaintances or relatives to public services or to shops-companies to buy goods-offer services.
It is pointed out that hospitals or public services do not use the practice of their employees going to homes or public places and asking citizens to pay for services they provide.
Be especially cautious when finding classified ads for sale at attractive prices, as a "market opportunity".
Avoid, preferably, transactions with persons who provide contact information outside Greece.
Always have your phone numbers available, with whom you must contact in case of emergency (Police, Fire Department, Hospitals, close relatives etc.).
Try to retain the characteristics of the perpetrators, the vehicles in which they move (Registration number, vehicle make, color etc.), the phone numbers from which they are calling you or the email address of the ad (URL) to assist the work of law enforcement.
In each case, more tips to avoid cheating citizens are available on a special banner on the website of the Greek Police (www.hellenicpolice.gr).
Additional information and advice on cyber fraud cases can be found on the website of the Cybercrime Prosecution Directorate www.cyberalert.gr.
Source: ethnos.gr