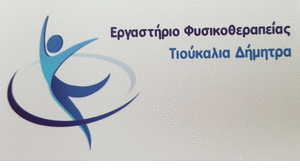 A new scam on the internet with misleading emails sent by the headquarters of EL.AS. διερευνά η Διεύθυνση Δίωξης Ηλεκτρονικού Εγκλήματος της Ελληνικής Αστυνομίας.
Σύμφωνα με καταγγελίες άγνωστοι δράστες απέστειλαν σε χρήστες του διαδικτύου μηνύματα ηλεκτρονικού ταχυδρομείου με εμφανιζόμενη διεύθυνση: police@department.gr.
Στα μηνύματα αυτά υπάρχει κείμενο (πρόκειται προφανώς για αυτοματοποιημένη μετάφραση – κακής ποιότητας – από αγγλικά), με το οποίο ενημερώνεται ο παραλήπτης για υποτιθέμενη παραβίαση των υπηρεσιών ηλεκτρονικής τραπεζικής (e-banking).
Ο αποστολέας των μηνυμάτων «υπογράφει» ως «Αρχηγείο της Ελληνικής Αστυνομίας», με ταχυδρομική διεύθυνση και τηλέφωνο επικοινωνίας που αντιστοιχούν σε αστυνομική Υπηρεσία, ενώ ο αριθμός fax που εμφαίνεται ανήκει σε ιδιωτική εταιρία.
Στο πλαίσιο αυτό η Διεύθυνση Δίωξης Ηλεκτρονικού Εγκλήματος ενημερώνει τους πολίτες:
Να είναι ιδιαίτερα προσεκτικοί στην περίπτωση που διαπιστώσουν την ύπαρξη τέτοιου είδους αναρτήσεων στα κοινωνικά δίκτυα ή λάβουν μηνύματα ηλεκτρονικού ταχυδρομείου, για την αποφυγή πιθανής οικονομικής εξαπάτησης τους
Να μην ανταποκρίνονται σε τέτοιου είδους αναρτήσεις στα κοινωνικά δίκτυα και να μην απαντάνε σε ηλεκτρονικά μηνύματα μέσω των οποίων ζητούνται προσωπικά δεδομένα ή οικονομικής φύσεως στοιχεία.
Source:aftodioikisi.gr