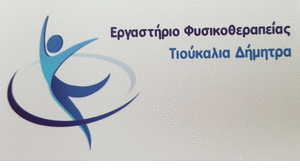 The 6K / 2020 Announcement of ASEP is interesting. (Φ.Ε.Κ. 28/6.8.2020/τ. ASEP) concerning the filling in order of priority of one thousand two hundred and nine (1.209) positions of full-time University staff, Technological, Secondary and Compulsory Education in institutions of the Ministry of Health.
The Government Gazette. of the announcement is available free of charge from the National Printing Office (Kapodistriou 34, Athena) and from the Citizen Service Department of ASEP. (Pouliou 6, Athena).
Candidates must complete and submit an electronic application to participate in ASEP, exclusively through its website, following the instructions provided in the Notice (Annex F.).
Για τις κατηγορίες University, Technological and Secondary Education η προθεσμία υποβολής των electronic applications συμμετοχής στη διαδικασία λήγει στις 22 September 2020, day Tuesday and time 14:00.
Για την κατηγορία Mandatory Education η προθεσμία υποβολής των electronic applications συμμετοχής στη διαδικασία αρχίζει στις 23 September 2020 day Wednesday and ends on 8 October 2020, day Thursday and time 14:00.
The necessary, as appropriate, supporting documents with which, qualifications are proven, criteria or attributes that the candidates invoke with their application, will be submitted, before issuing the temporary results, after a relevant Announcement of ASEP (CHAPTER D and ANNEX B of the notice).
Source:aftodioikisi.gr