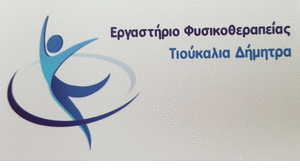 521 recruitment of nurses through ASEP without a new announcement. The appointees will be selected from the announcement 2k2019, ύστερα από τον έλεγχο των προσόντων, κριτηρίων και ιδιοτήτων.
Γνωστοποιείται η πλήρωση, σύμφωνα με τις διατάξεις της παρ.1 του άρθρου 8 of n. 4210/2013 (ΦΕΚ 254/Α/21-11-2013), as applicable, λόγω και των αυξημένων αναγκών σε προσωπικό στα Νοσοκομεία της χώρας για την αντιμετώπιση των κρουσμάτων του COVID-19, πεντακοσίων είκοσι μίας (521) θέσεων κλάδου ΤΕ ΝΟΣΗΛΕΥΤΙΚΗΣ, χωρίς νέα προκήρυξη και χωρίς υποβολή νέας αίτησης, από επιλαχόντες της Προκήρυξης ΑΣΕΠ 2Κ/2019 (Government Gazette 7/28.3.2019, 8/2019 & 15/2019, ASEP Announcement Issue), according to the article 18 of Law 2190/1994, με τα ίδια τυπικά και πρόσθετα προσόντα, όπως ακριβώς ορίζονται στην ανωτέρω προκήρυξη.
Η επιλογή των διοριστέων στις νέες θέσεις θα πραγματοποιηθεί ύστερα από τον έλεγχο των προσόντων, κριτηρίων και ιδιοτήτων των επιλαχόντων της εν λόγω προκήρυξης (2K / 2019) και με τη σειρά που έχουν αυτοί στους πίνακες κατάταξης του κλάδου ΤΕ ΝΟΣΗΛΕΥΤΙΚΗΣ. Προσόντα ή κριτήρια που αποκτήθηκαν μετά τη λήξη της προθεσμίας υποβολής των αιτήσεων συμμετοχής (03/05/2019) στην ανωτέρω προκήρυξη δεν εξετάζονται.
Μετά την ολοκλήρωση της ελεγκτικής διαδικασίας θα καταρτιστούν οι νέοι προσωρινοί πίνακες απορριπτέων, κατάταξης και διοριστέων υποψηφίων από τους πίνακες επιλαχόντων της προκήρυξης.
See here τον πίνακα
Source:dikaiologitika.gr