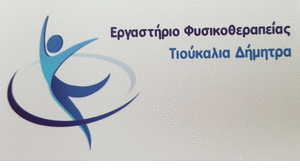 Applications for two new announcements of ASEP and in total 1.245 Permanent posts will start at the end of August, early September. Σύμφωνα με πληροφορίες της aftodioikisi.gr η διαδικασία της υποβολής αιτήσεων αναμένεται να ξεκινήσει:
-For 5K / 2020 in the last week of August.
-For 6K / 2020 in the first week of September
It is recalled that both notices have been sent for publication to the National Printing Office, something that is expected to happen in the first 15 days of August.
The positions concern:
1) The announcement 5Κ/2020 του ΑΣΕΠ για filling in order of priority thirty-six (36) θέσεων τακτικού προσωπικού και προσωπικού με σχέση εργασίας Ιδιωτικού Δικαίου Indefinite Time University, Technological, Secondary and Compulsory Education at the Authority for Ensuring the Confidentiality of Communications (Α.Δ.Α.Ε.) (Independent authority), at the Institute of Pharmaceutical Research and Technology (Ι.Φ.Ε.Τ.) (Ministry of Health) and the Bank of Greece.
See the positions by branch / specialty:
2)
The announcement
6K / 2020
of ASEP,
για την πλήρωση με σειρά προτεραιότητας χιλίων διακοσίων εννέα
(1.209)
positions of full-time University staff, Technological, Secondary and Compulsory Education in institutions of the Ministry of Health.
The positions per branch / specialty:
Source:aftodioikisi.gr