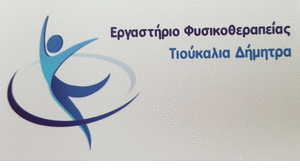 Particularly high demand is expected to be 613 of the total 1.209 positions of the announcement 6K / 2020 of ASEP for bodies of the Ministry of Health. It's about 404 Secondary Education positions (NOT.) and for 209 Compulsory Education (Υ.Ε.), for which high qualifications are not required.
In fact, For this reason, already the Independent Authority at Government Gazette, το οποίο δημοσιεύθηκε προέβλεψε ότι για τις 209 HR posts there will be a separate deadline for submitting applications, which begins on 23 September Wednesday and ends on 8 October 2020, day Thursday and time 14:00.
Note that for 404 DE applications will be made together with those of the categories of University and Technological Education. That is, will start on 7 September Monday and will expire on 22 September 2020, day Tuesday and time 14:00.
SEE IN DETAIL THE SPECIFICATIONS FOR THE POSITIONS:
DG Category of Secondary Education (NOT.), four hundred four (404) seats.
Branches / Specialties: NO ADMINISTRATIVE ASSISTANTS, NOT ASSISTANT MEDICAL AND BIOLOGICAL LABORATORIES, NOT
NURSING BROTHERS, NO NURSING ASSISTANTS, NOT ASSISTANT NURSES, NO PATIENT CURATORS, NO PHARMACY ASSISTANTS, DE ADMINISTRATIVE, DE ADMINISTRATIVE ACCOUNTING, OF ADMINISTRATIVE SECRETARIES, DE ADMINISTRATIVE SECRETARIES SP. ADMINISTRATIVE - ACCOUNTING, NOT MAGIC, NO DRIVERS, NO MANUFACTURERS, NO AMBULANCE CREWS, NOT PERSONAL COMPUTER, ΔΕ ΤΕΧΝΙΚΟΥ ΕΙΔ. ALUMINUM MANUFACTURERS, ΔΕ ΤΕΧΝΙΚΟΥ ΕΙΔ. OIL PAINTERS, ΔΕ ΤΕΧΝΙΚΟΥ ΕΙΔ. OIL PAINTING WATERCOLORING,
ΔΕ ΤΕΧΝΙΚΟΥ ΕΙΔ. ELECTRICIANS, ΔΕ ΤΕΧΝΙΚΟΥ ΕΙΔ. ELECTRICAL ELECTRICIANS, ΔΕ ΤΕΧΝΙΚΟΥ ΕΙΔ.
ELECTRICIANS, ΔΕ ΤΕΧΝΙΚΟΥ ΕΙΔ. ELECTRONIC ARTISTS, ΔΕ ΤΕΧΝΙΚΟΥ ΕΙΔ. HEATERS, ΔΕ ΤΕΧΝΙΚΟΥ ΕΙΔ. STERILE OVENS, ΔΕ ΤΕΧΝΙΚΟΥ ΕΙΔ. OVER Sterile disinfectants, NOT
TECHNICAL SPEC. ΚΟΠΤΡΙΩΝ - ΡΑΠΤΡΙΩΝ - ΓΑΖΩΤΡΙΩΝ, ΔΕ ΤΕΧΝΙΚΟΥ ΕΙΔ. WOODWORKERS, ΔΕ ΤΕΧΝΙΚΟΥ ΕΙΔ. FURNITURE CARPETERS, ΔΕ ΤΕΧΝΙΚΟΥ ΕΙΔ. MECHANICAL ENGINEERS, DE TECHNICAL MECHANICAL ENGINEERS,
ΔΕ ΤΕΧΝΙΚΟΥ ΕΙΔ. EKODOMOU KTISTI, ΔΕ ΤΕΧΝΙΚΟΥ ΕΙΔ. BUILDINGS - BUILDINGS - SANDWORKERS, NOT
TECHNICAL SPEC. MAINTENANCE OF ELEVATORS, ΔΕ ΤΕΧΝΙΚΟΥ ΕΙΔ. HYDRAULICS, ΔΕ ΤΕΧΝΙΚΟΥ ΕΙΔ. HYDRAULICS
THERMOHYDRAULICS, ΔΕ ΤΕΧΝΙΚΟΥ ΕΙΔ. REFRIGERATORS, NO TELEPHONE, NO DISPLAY OPERATORS AND NO MEDICAL DEVICES OPERATORS.
DD Category of Compulsory Education (Υ.Ε.), two hundred and nine (209) seats.
Branches / Specialties: HR AUXILIARY OFFICE, HR AUXILIARY STAFF, HR AUXILIARY PERSONNEL. WAREHOUSE ASSISTANTS, HR AUXILIARY HEALTH PERSONNEL. NURSES, HR AUXILIARY PERSONNEL. WAREHOUSES, HR Auxiliary PERSONNEL SPECIALTY OF CLOTHING CLOTHES, HR AUXILIARY STAFF OF CURATORS, HR Auxiliary HEALTH PERSONNEL. CHAMBER ASSISTANTS, HR Auxiliary HEALTH PERSONNEL. PATIENT CARRIERS,
HR Auxiliary HEALTH PERSONNEL. NECROTOMIC SAVANOTON, ΥΕ ΕΡΓΑΤΩΝ, HR PERSONNEL
CATERING, HR CATERING STAFF SP. ASSISTANT COOKS, HR CATERING STAFF SP. BANKERS,
HR CATERING EQUIPMENT FOR WASHING / THREE KITCHEN UTENSILS, HR CATERING STAFF SP. ΛΑΝΤΖΕΡΗΔΩΝ,
HR CLEANING STAFF SP. CLEANERS / THREE, HR PERSONNEL CLEANING SPEC. GARDEN CURATOR, HR PERSONAL CLEANING SPECIALTY WASHER-MEN, HR nightguards and HR guards
NIGHT GUARDS
Source:aftodioikisi.gr