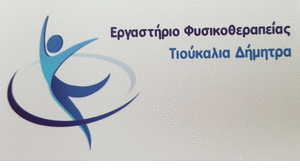 The habits and the way of life that we adopt in our daily life are largely responsible for the appearance of a tension headache, ie. headache, depriving us of time from work, the entertainment, our family and friends, making our daily lives difficult and degrading our standard of living.
As reported by Dr.. Michalis Vikelis, neurologist, MSc in Headache Medicine, It is estimated that in Greece, 30% of the population and 75% Women Suffer From Tension Headache. Headaches can be treated or prevented more effectively if we know exactly what causes them.
So if you suffer from frequent tension headaches, may be due to one of the 9 following causes.
Bright light: Bright lighting and flashes, especially if they flicker, can cause migraines. This is because bright and flickering light boosts the levels of certain chemical hormones in the brain., which then activate the migraine center.
Allergies: People suffering from allergies have against 14 times more likely to have headaches or migraines. Exposure to an allergen pushes the body to release histamines. Histamines cause dilation of blood vessels in the brain and increased pressure due to dilation is what leads to headaches.
Poor posture: Poor posture, when you sit, squatting and sleeping in a prone position (muzzles) can trigger a headache. Usually, the pain "hits" the base of the skull and sometimes reflects on the face, mainly on the forehead.
Alcohol: Headache that occurs after consuming alcohol is a result of dehydration caused by alcohol in your body. On the one hand, alcohol causes the blood vessels in the brain to dilate, increasing intracranial pressure, and on the other hand when the liver breaks down alcohol releases substances that contribute to the onset of pain.
Stress: It is the most common cause of tension headache, after suffering the 90% of adults.
The weather conditions: If you are prone to headaches, you will find it cloudy, the high humidity, Rising temperatures and thunderstorms can contribute to headaches as they cause chemical and electrical changes in the brain. These changes irritate the nerves and cause headaches.
Sex: It's a funny "cliché" that headaches are used as an excuse to avoid sex, but for some men and women, the headache appears immediately after completion or occurs during it and gradually becomes more intense, as the sexual arousal intensifies. According to experts, headache during sexual intercourse is due to increased pressure on the muscles of the head and neck, however when such a headache first appears, must always be checked.
Strong odors: If you think that housework causes you a headache then you are right. House cleaners, perfumes and fragrances of space, contain chemicals that can cause headaches.
Gritting your teeth: Gritting your teeth when you sleep, makes the jaw muscles tighten, causing a headache that can last all day..
source: onmed.gr