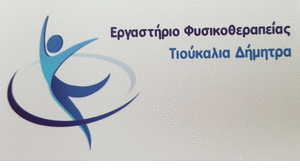 Cigarettes (and smoke in general) contain large amounts of nicotine. Nicotine is an addictive substance and that is why it is difficult for a smoker to quit smoking..
Υπάρχουν τροφές που μειώνουν την "επιθυμία" για κάπνισμα

, that is, for nicotine. The power of will recedes, when the mind tells the body that it still needs another cigarette.
Dopamine receptors in the brain stimulate the feeling of euphoria caused by nicotine. This feeling is still strong in the smoker, even months or even years after quitting.
Δείτε ποιες τροφές μειώνουν την επιθυμία για κάπνισμα και γιατί:
Water:

Πολλά προγράμματα διακοπής του καπνίσματος συνήθως ενθαρρύνουν την κατανάλωση μεγάλων ποσοτήτων νερού

. Water reduces the urge to smoke. also, helps the body "forget" the euphoria it feels from nicotine. If you drink 6-8 glasses of water every day you will see that you will have a reduced desire for cigarettes.
Chewing gum:

Οι τσίχλες βοηθούν στην υποκατάσταση της ευχαρίστησης που νιώθει στο στόμα του ένας καπνιστής

, when he smokes a cigarette. It helps to reduce the person's desire to want the nicotine in it. He gives the smoker "something to do" with his mouth. Choose different brands of chewing gum (variety is also important) with flavors you like. This will help you desensitize your brain to nicotine. The same goes for candies.
Nutritional snacks:

Τα θρεπτικά σνακ

, such as fresh fruits and crispy vegetables, will reduce the craving for nicotine, according to experts from the Mayo Clinic. Keep some fruit in a bowl near you will give the smoker the artificial "relief" that if he immediately needs something to distract his mind from the cigarette, he will always have it there next to him.
Other snacks:

Τα καρύδια

, sunflower seeds and low-fat chips should always be consumed in moderation, but they will help you reduce your craving for cigarettes. If, in fact, keep a variety of snacks from grilled or fried vegetables, then you will see even better results.
Source: iatropedia.gr