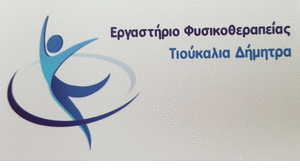 The manufacture 21/08/2020, the President of TEE / TDM Kiana Men. Stergios, with a ladder of the Department, which consisted of Dipl. Civil Engineers Gaitanis Fotis, Markogiannaki Olga, Iordanidou Panagiota and Emmanuel Maria, members of the Standing Committee on Infrastructure, construction and production processes, carried out autopsies in parts of the regional network of the Municipality of Velvento, where recent severe weather events have occurred, in order to record the extent of the disasters and to assess the damage.
The two points on which the attention of the participating engineers focused are the first near the Polyphytos dam, at the place "Platanolakkas", while the second on the road network of Velvento - Katafygi, in the "Bijinisios" position.
At the place "Platanolakkas", after last month's heavy rain and the accumulation of a large number of lightning at the point, there was an extensive flow in the torrent that passes through the point and ends at Lake Polyphytou, with increased transport of sediments and plant matter (tree trunks etc.), which had the effect of reducing the drainage cross section of the bridge which led to the elevation of the flood above the crown of the bridge, leading to the total failure of the technical infrastructure and to cover the whole area with a large volume of materials. Αποτέλεσμα της καταστροφής αυτής είναι η διακοπή της σύνδεσης των οικισμών Βελβεντό – Πολύφυτο και Βελβεντό – Ίμερα, from the side of the Polyphytos dam, while the floating platform that exists at the point is almost covered by the carried materials.