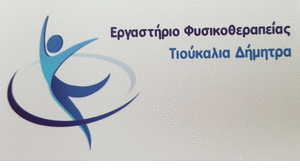 Eggs are a cheap one, but extremely nutritious food. They contain relatively few calories, but they are full of protein, vitamins, metals,

υγιεινά λίπη και διάφορα θρεπτικά ιχνοστοιχεία

. Having said that, the way you cook eggs can affect the profile of their nutrients.
An example of this is egg protein. Studies have shown that it becomes more digestible, when heated. In fact, a study showed that the human body uses it 91% of protein in cooked eggs, compared to just that 51% in the raw.
This change in digestibility occurs because heat causes structural changes in proteins. In raw eggs, the large protein compounds are separated from each other and curled into complex ones, rotating structures. When proteins are heated, they break the bonds that hold them together and form new bonds with the other proteins around them.. This new shape is easier for your body to assimilate.
You can see these changes happening as the egg white and yolk change composition from a thick "gel" to an elastic and firm shape., when cooking eggs.
Protein can also affect the availability of biotin. Eggs are a good source of biotin, which is an important nutrient used in the metabolism of fat and sugar. It is also known as vitamin B7, or vitamin H.
In raw eggs, a protein in egg white called avidin sticks to biotin and makes it impossible for your body to digest it. However, when the eggs are cooked, heat causes structural changes in avidin, which no longer sticks to biotin. This allows the body to absorb biotin.
Although cooking eggs makes some nutrients, such as biotin, more digestible, may destroy some others. This is the case with almost all foods, after all. Studies have looked at this phenomenon in eggs.
One study found that cooking an egg reduced its vitamin A content by about 17-20%. Cooking can also significantly reduce the amount of antioxidants in eggs even 6-18%.
The shorter the cooking time (even at high temperatures)
τόσο περισσότερο διατηρούνται τα θρεπτικά συστατικά
. Specifically, Research shows that when eggs are cooked for 40 minutes, they may even lose it 61% of vitamin D, compared to 18% when fried, or boiled for a shorter time.
Yolks are high in cholesterol. A large egg contains about 212 mg of cholesterol. However, when cooked at high temperatures, Cholesterol oxidizes and produces compounds known as oxygen cholesterol.
This is a cause for concern for some people,
επειδή αυτή η οξειδωμένη χοληστερόλη και οι οξυστερόλες στο αίμα έχουν συνδεθεί με αυξημένο κίνδυνο καρδιακής νόσου
. Having said that, The main dietary sources of oxidized cholesterol are not eggs. They are commercially fried foods, such as fried chicken and french fries.
Αξίζει επίσης να σημειωθεί ότι η χοληστερόλη που οξειδώνεται μέσα στο σώμα πιστεύεται ότι είναι πιο επιβλαβής από την ήδη οξειδωμένη χοληστερόλη που παίρνετε από τα αβγά
.
Είναι σημαντικό να επισημάνουμε ότι δεν υπάρχουν έρευνες που να έχουν δείξει ότι υπάρχει οποιαδήποτε σύνδεση μεταξύ της κατανάλωσης αυγών και του αυξημένου κινδύνου καρδιακής νόσου σε υγιείς ανθρώπους
.
Eggs: Four tips to cook them in the healthiest way
Eggs are nutritious, but you can make them even healthier. See how:
1. Choose a low calorie cooking methodων
If you are trying to cut back on calories in your diet, select pose or borest. These cooking methods do not add extra calories and your meal will have fewer calories compared to fried eggs or scrambled eggs..
2. Combine them with vegetables
Because they combine in a very tasty way with vegetables, is a good opportunity to eat more vegetables and add extra fiber and vitamins to your meal.
3. Fry the eggs in oil that remains stable at high temperatures
The best frying oils are those that remain stable at high temperatures and do not oxidize easily., to form harmful free radicals. Good choices are extra virgin olive oil and coconut oil, but with the latter you may not like the taste of eggs.
4. Don't overcook them
The longer you cook the eggs, the higher the heat, so much more of their nutrients you can lose. At the same time you increase the amount of oxidized cholesterol they contain. This is especially true for frying.
Source: iatropedia.gr