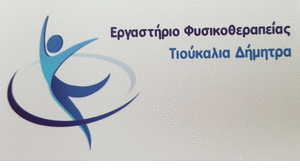 The pandemic naturally affected the revenues of AADE, which starts safari checks with fines for tax evaders to be stingy
Heavy fines, padlocks up to 20 months but also "removal" of the VAT number for those who "tease" the cash registers to delete transactions and turnovers, do not keep books and do not issue receipts.
Within the next few days, the ministerial decision is expected to be issued, which will activate the provisions for the new stricter tax code..
With the activation of the new provisions, violators will face the following sanctions:
1. "Teased" cash registers: When the violation or falsification or intervention cat' in any way in the operation of the electronic tax mechanisms the operation of the professional facilities is suspended:
From 2 to 12 months when the perpetrator of the infringement is the holder – user of the electronic tax mechanism concerned by the audit.
From 3 to 20 months when the culprit of the infringement is the company that has received software approval (software) and material (hardware) by the competent authorities or any person who has resold software or provides technical support for the breach or falsification or interference in any way in the operation of electronic tax mechanisms. The operation of all its professional facilities is suspended and at the same time a fine is imposed 100.000 euro. The use of VAT is also suspended or deactivated, if there is objective evidence that the taxpayer has ceased to engage in economic activity or that he is committing tax evasion or' in any way the operation of the electronic tax mechanisms or that he has declared false or inaccurate information for its acquisition or has been registered in the tax register several times.
2. Non-keeping of accounting books: The fines are also heavy when it is found that the books are not kept, as well as cash register files. Specifically:
They will reach the 15% of the company's revenue for each year, where an infringement is found, with a minimum amount per year 10.000 euros for haplographs and 30.000 euros for bibliographic books.
If no tax return has been filed in the last three years, the fine is at a minimum 30.000 euros for haplographic books and 50.000 euros for diplographs.
According to AADE, these sanctions are a response to the practice that has been observed by some offenders to state, after the start of the audit, "Loss" of electronic document files issued by their cash registers.
Source:dikaiologitika.gr