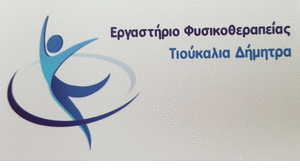 The Summer Campaign for Reading and Creativity was completed this year as well 2018 on "Favorite data: I observe and count κόσμο .the world ", coordinated by the National Library of Greece.
More than 150 Public and municipal libraries across the country participated with over 3.000 creative workshops for children.
In the workshops we conducted, our Library was transformed into a data factory.
The children measured and recorded data from both the world of the past , as well as from the modern, data concerning their personal habits, but also information that is hidden in nature, in the environment in art in history and in music.
Even children have learned to protect their valuable personal data online.
The manufacture 7 September 2018 in the afternoon in the reading room of the Library the established celebration of the end of the Summer Campaign took place.
At the celebration there was a treat with sweets, soft drinks and juices for children and volunteers .
All actions were carried out thanks to the offer of volunteers. To whom we warmly thank because they creatively occupied our little friends and helped the work of the library.
The volunteers who took part are:
Andritsou Elisabeth , Deligianni Maria, Zagoudinou Theodora, Zachomitrou Maria, Kotsikas G.. Lazarus, Derou Anna, Tsiaousi G.. Zoe, and Tsiftsoglou Maria.
End, We thank the media (printed and electronic press, radio stations) Siatistas, Voio and Kozani for their valuable contribution to the promotion of actions and informing the public about our educational activities.
The Director of the Library
Bustantzi Andromachi