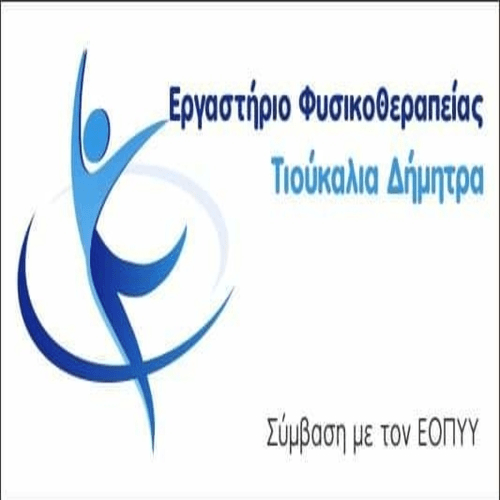 Meeting with interested investors from Cyprus, for the creation of a rehabilitation center in BIOPA Siatista will take place on Wednesday morning 4 May in Siatista.
Όπως ανέφερε ο Δήμαρχος Βοΐου Χρήστος Ζευκλής, το ραντεβού θα γίνει στις 11 time.
We remind, ότι η συγκεκριμένη εταιρεία, AVI GIANT HELLAS, έχει εκδηλώσει ενδιαφέρον για τη δημιουργία κέντρου αποκατάστασης με την ονομασία ΘΕΡΑΠΟΝ.
Το Κέντρο Αποκατάστασης και Αποθεραπείας «ΘέΡΑΠΟΝ» σχεδιάζεται να λειτουργήσει ως ένα Πρότυπο και Πολυδύναμο Κέντρο, σε πλήρη μορφή, το οποίο θα παρέχει Υπηρεσίες Ημερήσιας Φροντίδας, Κλειστής Νοσηλείας και Βοήθειας στο Σπίτι, σε εσωτερικούς και εξωτερικούς ασθενείς αντιστοίχως.
Στις βασικές του δομές προβλέπονται: – Γενική μονάδα – Μονάδα Βραχείας Νοσηλείας – Μονάδα Εγκεφαλικής Βλάβης – Μονάδα Βλάβης Νωτιαίου Μυελού – Μονάδα Ημερήσιας Νοσηλείας – Μονάδα Αυξημένης Φροντίδας(MAF) Παράλληλα στις διαγνωστικές μονάδες θα υπάρχουν μικροβιολογικό, ακτινολογικό, ηλεκτροφυσιολογία, ανάλυση κίνησης- βάδισης.
Επίσης θα δημιουργηθούν συμβουλευτικά εξωτερικά ιατρεία, ειδικά ιατρεία(ακρωτηριασμών, εγκεφαλικών νοσημάτων, αθλιατρικής, osteoporosis), φυσιοθεραπευτήριο, occupational therapy, λογοθεραπεία και ψυχολογική υποστήριξη.
Οι Βασικές παθήσεις που θα αντιμετωπίζονται είναι: – Νευρικού Συστήματος – Παθήσεις μυοσκελετικού – Παθήσεις καρδιοαναπνευστικού – Πολυσυστηματικές παθήσεις – Ειδικές νευρολογικές διαταραχές – Νοσολογικές εκ γενετής οντότητες.