A little boy was injured in the head, probably after a dip in the sea. Το αγόρι βούτηξε στο νερό από προβλήτα, στην παραλία των Αλυκών Βόλου. Το περιστατικό σημειώθηκε στις 13:30 at noon on Sunday (10/07).
Τα μέλη του ναυαγοσωστικού σκάφους της LifeguardVolos έσπευσαν να βοηθήσουν το τραυματισμένο παιδί άμεσα και να περιποιηθούν τα τραύματα του. Στο ένα τραύμα του 11χρονου, όπως αναγράφεται και στη σχετική ανάρτηση στη σελίδα Lifeguard Volos, είχε σφηνωθει μεταλλικό αντικείμενο τουλάχιστον 3 centimeters.
Οι δύο ναυαγοσώστριες κάλεσαν ασθενοφόρο του ΕΚΑΒ να μεταφέρει τον 11χρονο στο Νοσοκομείο του Βόλου, ενώ καθάρισαν τα τραύματα του 11χρονου και του παρείχαν τις πρώτες βοήθειες.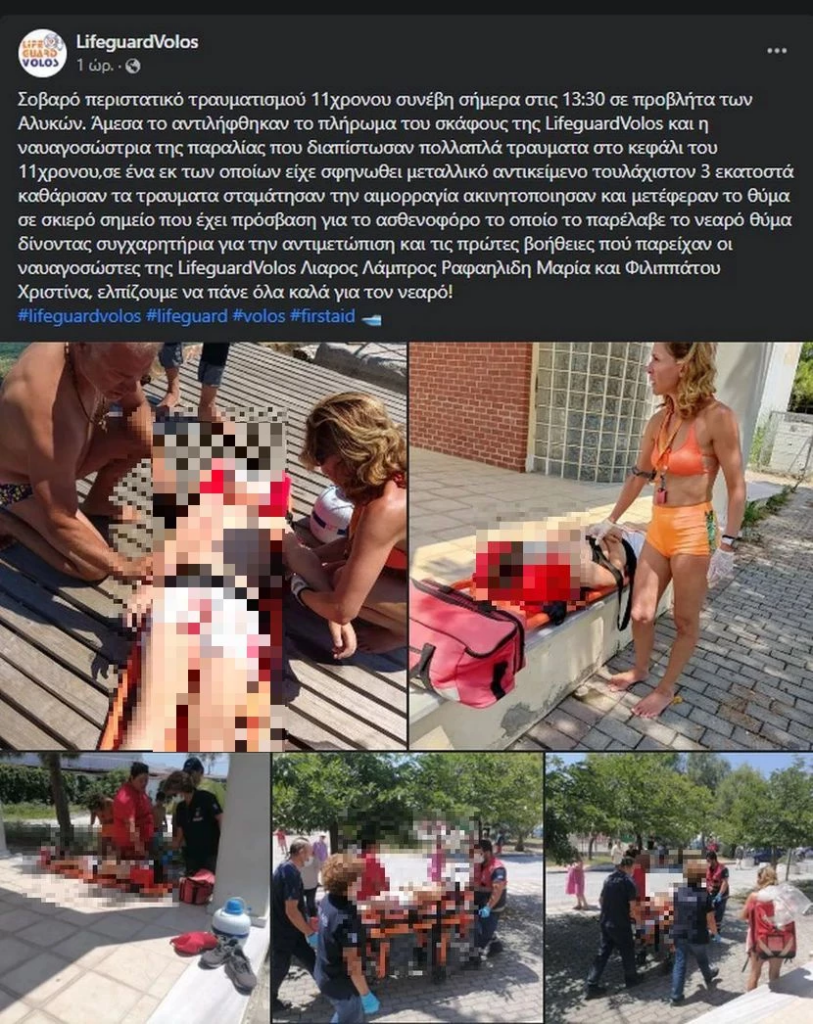 Source: Newsbeast.gr