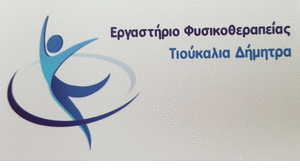 With code 1 and free movement up 20:30 his 2nd Blood Donation 2021 on Wednesday 13 January 2021 from the 15:30 – 20:30, (attendance until 20:00), at the offices of the Association, Pi. Grace 23 with the Blood Donation of the G.N.. Kozani.
For an appointment Tsaousidis Theodoros 6977337561
Την τελευταία χρονική περίοδο παρατηρήθηκε μειωμένη συλλογή αίματος, because of the Coronavirus (COVID-19), of the holidays, but also the increase of cases that resulted in the reduction of the attendance of voluntary blood donors causing a problem in the balance of blood stocks.
–Let us all contribute, as we can, giving blood for our fellow man in need.
"Be there for the Other. Give Blood. Share Life »
With a satisfactory report of the past year, with an appetite for work and hope for the best, we begin the journey of FREE LIFE for even more effective 2021
Love for fellow human beings takes on a real form with voluntary blood donation when offered to an unknown patient..
We are waiting for you on Wednesday afternoon 13/1/2021 from the 15:30.
Necessary conditions when attending the blood donation of the candidate Volunteer blood donor for blood donation are:
1.Feel good
2.Be relaxed)
3.Get a good night's sleep the day before.
* Remember that we eat a light meal 3 hours before.
* Not we drink alcohol the day before and finally
* Din we take aspirin unless necessary, so we don't donate blood.
* We tell the Blood Donor which medicine we are taking.
* WE HAVE IDENTITY WITH US or we remember the ID Number & AMKA.
* (Announcements, program of the next Blood Donations - Information on blood donation,
Bone Marrow, Tissues and Instruments but also Umbilical cord blood (Stem cells), at the offices of our association Pavlos Harisis 23, Fax-tel:.2461040575 mobile: 6977337561 and our email address, www.seakozanis.gr)
GIVE BLOOD- GIVE LIFE
With respect to the Patients and appreciation to the Volunteer Blood Donors.