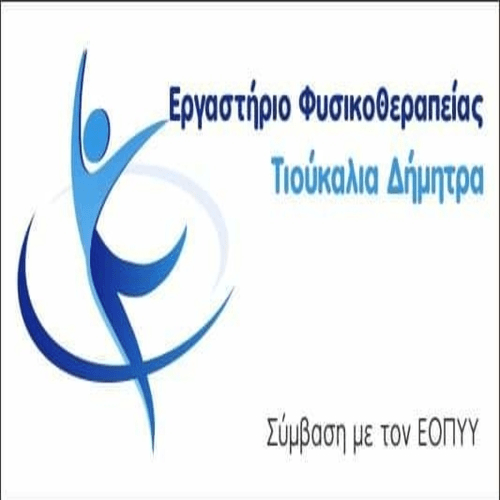 The strengthening of the Geotechnical business activities by the new Development Law, requests the Regional Branch of Western Macedonia of the Geotechnical Chamber of Greece, με επιστολή που απέστειλε στην πολιτική ηγεσία του Υπουργείου Ανάπτυξης & Investment.
The letter states in detail the following:
With this we would like to inform you of the interest that exists from members of our Branch, for the inclusion of investment plans in the aid schemes of the new Development Law.
The investment plans concern business activities of Geotechnics, related to their technological upgrade, digital transformation with the introduction of new features and innovative applications, for the mapping of natural resources and vegetation using remote sensing, αξιοποίησης των δορυφορικών δεδομένων των γεωγραφικών συστημάτων πληροφοριών και των δεδομένων από drone για την εφαρμογή τεχνικών γεωργίας και κτηνοτροφίας ακριβείας, the establishment and operation of Chemical Analysis Laboratories – accreditation and quality assurance of agri-food products etc..
These are economical – Geotechnical professional activities of the private sector, which are virtually absent from the Region of Western Macedonia. The support of these activities by specialized and highly trained staff, will result in the development of the agri-food sector of the Region of Western Macedonia.
This will be achieved through the modernization of cultivation techniques, the practice of environmentally friendly farming methods, of the organization of the production process, of environmental management and monitoring, of natural resources and more generally of vegetation and land uses. Yet, μέσω του ελέγχου, ensuring the quality and hygiene of food.
Supported activities are expected to contribute:
– Στην ανάδειξη των ιδιαίτερων χαρακτηριστικών των αγροδιατροφικών προϊόντων της περιοχής και στη διασφάλιση της ποιότητας τους.
– Στην αειφόρο διαχείριση των δασών και των φυσικών πόρων καθώς και στην ανάσχεση των επιπτώσεων από την κλιματική αλλαγή.
– Στη βελτίωση της ανταγωνιστικότητας και της καινοτομίας των επιχειρήσεων του αγροδιατροφικού τομέα στο σύγχρονο απαιτητικό οικονομικό περιβάλλον.
– Στην ανάπτυξη ερευνητικών σχεδίων και επενδυτικών προγραμμάτων, linking research with innovation and entrepreneurship.
– Στη στήριξη της απασχόλησης και στη δημιουργία νέων ποιοτικών θέσεων εργασίας.
– Και τέλος στην ελάφρυνση του εργασιακού φόρτου των δημόσιων υπηρεσιών ιδιαίτερα για την διεκπεραίωση της χημικής αναλυτικής διεργασίας.
All the above are of particular importance for the Region of Western Macedonia, as it is the one most affected by any other Region from the country's transition to a climate neutral economy, but also because the agri-food sector of the economy is a priority sector with significant prospects for its economic development.
For the reasons above, we consider appropriate the draft law of the Ministry of Development and Investment entitled: "Development Law - Greece Strong Development" to exceptionally strengthen the KADs related to Geotechnical activities, with indicative reference to the following:
02.40.10.03 – Forester services.
70.22.15.02 – Υπηρεσίες γεωργικών μελετών (agroeconomic – agricultural technicians, land improvements, livestock planning, farms).
70.22.15.03 – Forestry study services (forest and mountain pasture management, forestry arrangement of mountain basins, torrents, reforestation, forest roads and forest transport facilities).
70.22.15.06 – Services provided by agronomists and other experts in agricultural economics.
70.22.12.12 - Development consulting services for all types of agricultural land.
71.12.34.01 – Satellite data collection services by satellite.
71.12.35.00 – Υπηρεσίες χαρτογράφησης.
71.20.11.04 – Food Chemistry Testing and Analysis Services.
71.20.11.08 – Υπηρεσίες χημικών δοκιμών και αναλύσεων.
75.00.00.00 - Veterinary activities.
81.30.00.00 – Landscape service activities.
Noting that at the level of the Regional Branch of Western Macedonia of GEOT.EE., The consultation process for proposals for the development of the priority sectors of the Region is ongoing, we remain at your disposal for any clarification or cooperation on the subject.
With price,
The president
of the D.E.. ΓΕΩΤ.Ε.Ε. / Π.Δ.Μ.
Theodoros G.. Siogas