Following the initiative and planning of the Municipal Authority, a project file was prepared, under the title "Ecotourism development and sustainable management of the lakeside area of ​​Sisani Dam" for the development and promotion of the Artificial Lake Sisani.
Then by decision of the Municipal Council , Municipal lands were granted in the Region of Western Macedonia, in this case, as the owner of the wider lakeside zone, to prepare and submit a proposal, in the "Antonis Tritsis" Program in the priority axis "Quality of life and orderly operation of cities, of the countryside and settlements "of the Call AT06 entitled" Urban Revitalization " .
The culmination of all this good cooperation, of the Municipality of Voio with the Region of Western Macedonia, is yesterday's announcement of the Deputy Regional Governor of PE. Kozani, K. C. Tsioumari, that the Economic Committee of PDM. approved the submission of the above proposal, in the "Antonis Tritsis" Program. Once the proposal is approved the studies will be completed within the time frame of 18 months.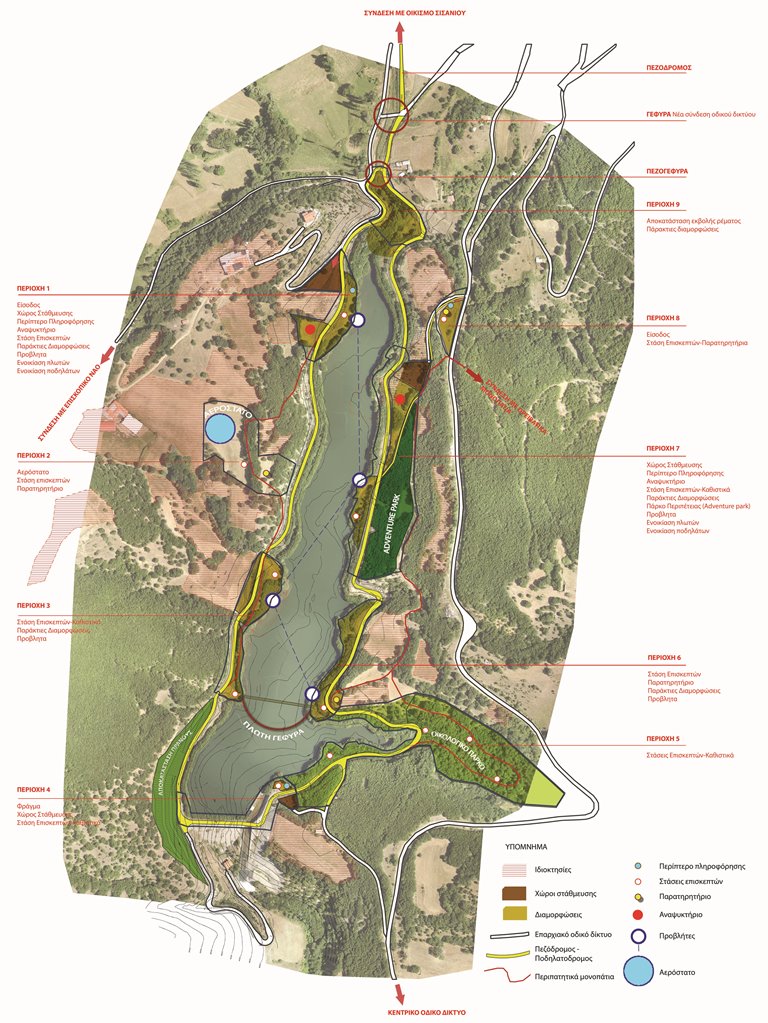 The main goal of this important proposal, is the promotion and development of the lakeside and wider area, through the construction of modern leisure infrastructure, άθλησης και περιβαλλοντολογικής αναβάθμισης όπως :
bicycle path construction
opening of a walking route
hiking trails
construction of sports and leisure infrastructure
construction of a floating bridge and piers as well as the supply of vessels and lake sports equipment
creating a climbing track
construction of two buildings with the use of refreshments and landscaping of the outdoor areas of the buildings landscaping of an adventure park landing infrastructure- take-off of balloons
biodiversity enrichment and construction of observatories
restoration and support of slopes near the lake
formation of the riverbed that flows into the lake and the shores of the lake
After the inclusion of the proposal and the completion of the required studies, total budget 1.855.172,79 € (with VAT), will be committed by the "Antonis Tritsis" Program and the necessary funds to finance the construction, so that the unique project for the data of Northern Greece, to establish our area as an important and unique pole of visitor attraction.
We are convinced that with a vision, planning targeted actions and ensuring wider cooperation, we are leading to a new era for the region of Voio.