The works on the main pedestrian street in the Community of Pentalofos are in progress .
The interventions, among others, include jointing and maintenance works of the traditional cobbled path , have already been completed 600 sq.m.. from 1200 sq.m. measures of the total intervention and its financing comes entirely from the own resources of the Municipality.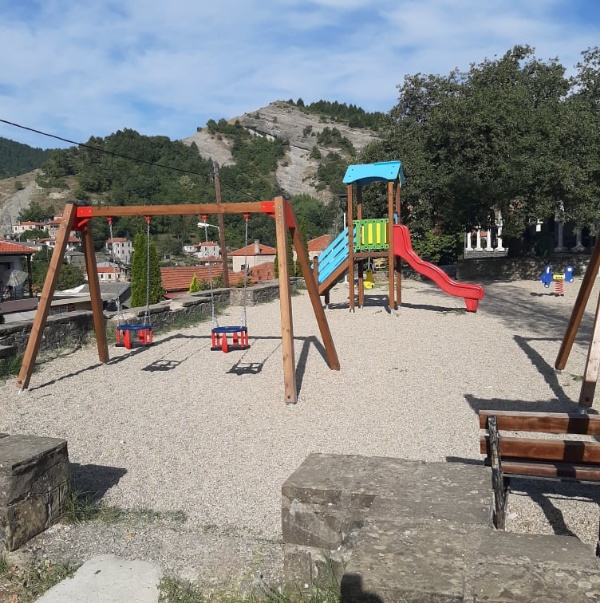 Also, renovation works were carried out in the playground of the settlement with the object of dismantling the old instruments. (as provided by current legislation), their replacement by new equipment and the complete renovation of the space. The financing of the intervention came from the resources of the program "PHILODIMOS II" of the Ministry of Interior.
The specific actions will upgrade the settlement and will improve the daily life of the inhabitants.