The contract of the project "Aesthetic Upgrade of Electricity Distribution Networks on the main road of Siatistas" was signed (First Phase)»budget €1,010,800.00, between the Mayor of Voio Mr.. Christos Zeuklis and Mr. Δημητρίου Λιάνα Διευθυντή Περιοχής Κοζάνης του ΔΕΔΔΗΕΑΕ.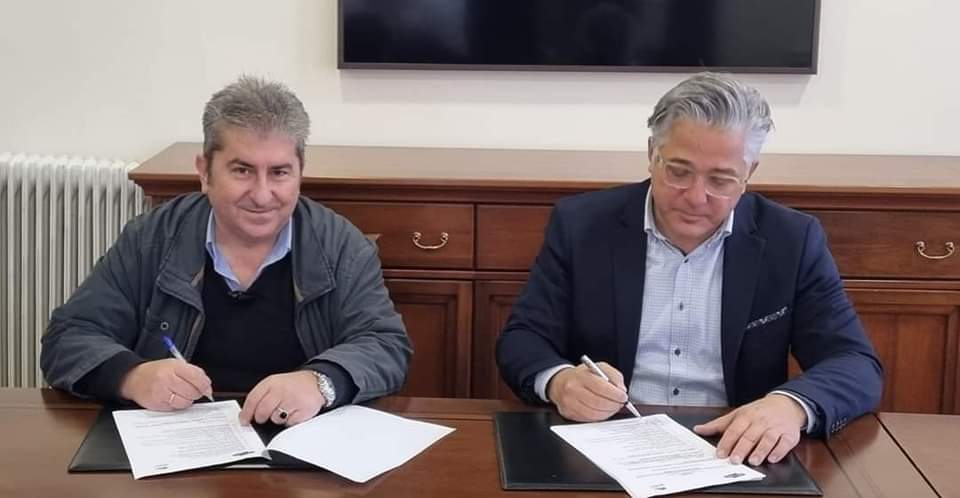 Η περιοχή παρέμβασης περιλαμβάνει, το τμήμα της κεντρικής οδού από την θέση που βρίσκεται ο Α' Παιδικός Σταθμός Σιάτιστας (Geranium) μέχρι και το Γραφείο των ΚΤΕΛ στην Σιάτιστα και το τμήμα της δημοτικής οδού από την Πλατεία «Τρία Πηγάδια» μέχρι και το κτίριο της παλιάς αστυνομίας (Πλατεία Εθνικής Αντιστάσεως).
Η χρηματοδότηση του έργου προέρχεται σε ποσοστό 50% από τον ΔΕΔΔΗΕ και σε ποσοστό 50% από τον Δήμο Βοΐου (EAP- PDM 2012- 2016).
Ο Δήμος Βοΐου εδώ και διάστημα πλέον του ενός μηνός συνεργάζεται με τον ανάδοχο του έργου και έχει καταρτιστεί ένα πρόγραμμα εκτέλεσης του έργου που θα προκαλέσει την ελάχιστη όχληση στους κατοίκους της Σιάτιστας και τους οποίους παρακαλούμε για την υπομονή τους.
Ως γνωστόν έχει ολοκληρωθεί η υπογειοποίηση του δικτύου του ΔΕΔΔΗΕ σε τμήμα του κέντρου της Νεάπολης.
Ο Δήμος βρίσκεται πολύ κοντά στην εξασφάλιση της χρηματοδότησης για την υπογειοποίηση του δικτύου στο υπόλοιπο τμήμα του κέντρου της Νεάπολης αλλά και του υπολοίπου τμήματος της κεντρικής οδού της Σιάτιστας.