With special brilliance and every formality they took place today, Tuesday, 13 October 2020, the festive events for 108the Anniversary of the Liberation of the city of Grevena from the Turkish Yoke which culminated at noon with the Memorial Prayer and the Laying of Wreaths in the Central Square, in front of the Monument of the National Martyr Emilianos. Earlier, was preceded by the Official Doxology at the Holy Metropolitan Church of Evangelistria, of the Most Reverend Metropolitan of Grevena Mr. David.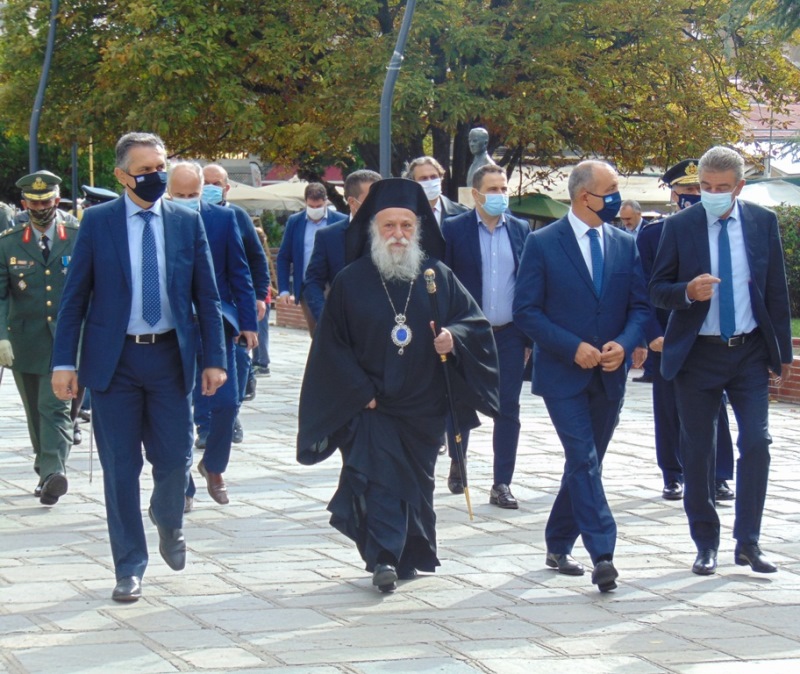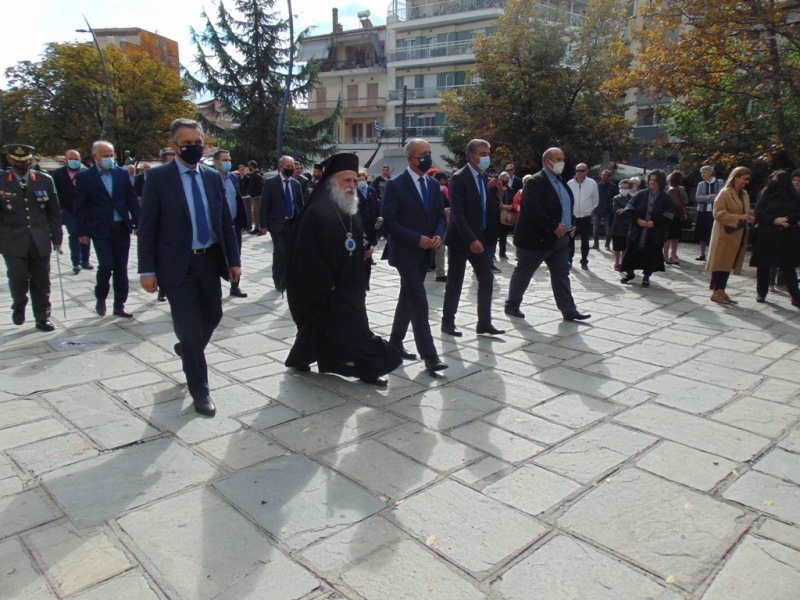 Citizens were present at the worship ceremonies, local authorities and reserve associations while the Government was represented by the Deputy Minister of Interior, responsible for Macedonia and Thrace, Mr. Theodoros Karaoglou who in the morning met with the Mayor of Grevena Mr. George Dastamanis. The local government attended, including, the Regional Governor of Western Macedonia Mr. George Kasapidis and the Deputy Regional Governor of Grevena Mr. Ioannis Giatsios. The solemnity of the day was delivered by the philologist-teacher of the Evening High School of Grevena Mr. Georgia Kothra in the presence of a delegation of students of all educational levels.
In his statements, the Mayor of Grevena, Mr. George Dastamanis, underlined that the 13the October is a big day for our place, a day of memory and honor as he characteristically emphasized, as it is dedicated to those who vigorously resisted against the Ottoman Empire so that we can live free today, enjoying the fruits of our independence won through struggle and sacrifice before 108 years.
In addition, Mr. Dastamanis also paid special attention to the unprecedented conditions under which this year's celebrations of Eleftheria take place due to the restrictions that apply to dealing with the coronavirus pandemic.. More specifically, called on all citizens to show the necessary responsibility for the faithful observance of the protection measures in order to avoid the spread of Covid-19 in order to come out as safe as possible from this health crisis, while sending the message that we will all overcome it together.