She received her first guests, on the day of the anniversary of the liberation of the city of Kozani, the exhibition of selected relics of the War Museum, which is hosted at the Coventry Municipal Library.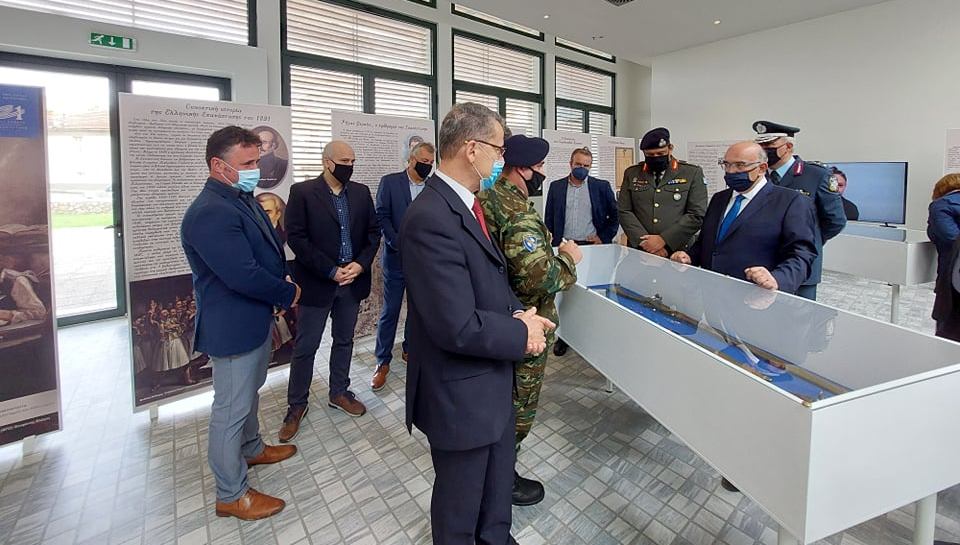 Official guests hosted by the mayor of Kozani Lazaro Malouta, found the 11the October in the report, where they were guided by the postdoctoral researcher of Modern History of the University of Ioannina George Alevras.
It is noted, that with the completion 200 years since the proclamation of the Greek Revolution and in the context of preserving the historical national memory, the Ministry of National Defense implements the action entitled "The Museum Goes to School", under the auspices of the Commission Greece 2021, in collaboration with the Ministry of Education and Religions, the Ministry of Culture and Sports, the assistance of the Central Union of Greek Municipalities (ΚΕΔΕ) and the War Museum is responsible for organizing-implementing.
The exhibition will be hosted by the Municipality of Kozani, at the Coventry Municipal Library, from 11 to 15 October 2021.
The public will be able to visit the exhibition as follows:
Monday, 11 October and hours 11:00-13:00
Tuesday, 12 until Friday 15 October and hours 18:00-20:00.
All sanitary protocols will be observed for entering the area.