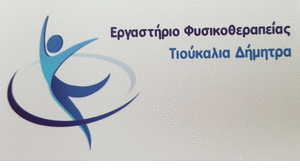 Στο πρόγραμμα «ΦΙΛΟΔΗΜΟΣ ΙΙ» εντάχθηκε η πράξη «Βελτίωση και εκσυγχρονισμός εγκαταστάσεων στο Λιάπειο Αθλητικό Κέντρο Κοζάνης», στο πλαίσιο της Πρόσκλησης ΙV «Κατασκευή, επισκευή και συντήρηση αθλητικών εγκαταστάσεων των Δήμων», με φορέα υλοποίησης το Δήμο Κοζάνης.
The transaction with a total budget of € 825,000.00 (including Taxes) περιλαμβάνει την βελτίωση και τον εκσυγχρονισμό εγκαταστάσεων στο Λιάπειο Αθλητικό Κέντρο Κοζάνης (578.000,00 euro), καθώς και την προμήθεια ηλεκτρομηχανολογικού εξοπλισμού για την ενεργειακή αναβάθμιση του Λιάπειου Κολυμβητηρίου (247.000,00 euro).
Analytically, upgrade works will be carried out on the 5x5 pitches and on the premises of the football field, as well as replacement of the lighting systems of the sports center.
Yet, in the swimming pool will be carried out works in the locker room and the pool, as well as modernization of electromechanical equipment, aiming at the energy upgrade of the building.