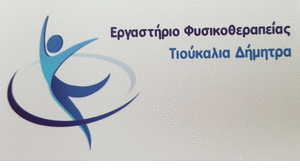 You are eating right, exercise regularly, but still you can't get rid of some pounds that "bother" you; If we are 100% honest with ourselves, then we will probably admit that this effort we are making, to lose weight, it may not be so. absolute.
See, for example,
τρεις λόγους για τους οποίους η
diet
και η προσπάθεια να χάσετε κιλά
, it does not perform as you would expect:
Eat measured, but the wrong foods:

Η διατροφή είναι τουλάχιστον το

80% of the "battle". Although the exact food you should eat depends largely on the type of body you have., its metabolism and other factors, a good rule of thumb is to choose natural products, wholemeal.
Eat the right foods, but you overdo it:

Το αντίθετο με το προαναφερθέν

, that is,. You can choose the right foods, but resting on it to consume large amounts. The few calories they have do the same damage, when they accumulate and fatally add pounds to you.
Exercise though, without weights, not:

Είναι καλό να τρέχετε και να κάνετε γενικά ασκήσεις που αυξάνουν τον καρδιακό ρυθμό

, they make you sweat and improve your metabolism. But it is also important to do weight training, in order to build muscle. Otherwise the constant running instead of fat, will begin to "eat" muscle mass, leaving the fat intact.
Source: iatropedia.gr