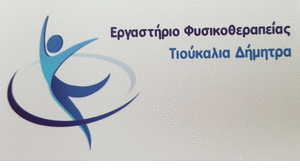 In the effort to lose extra pounds, many times we fall into the trap of "we get lost in translation" of the various weight loss proposals on the market. We are trying to find her "perfect diet", the one with which we will lose the most pounds.
But who is that diet with which you will lose those pounds more easily; Diets are generally divided into two categories: reduced fats and reduced carbohydrates.
In a study published in the scientific journal Cell Metabolism, Scientists have found that - contrary to popular belief- Limiting fat in the diet can lead to greater loss of body fat compared to a diet low in carbohydrates.
This conclusion is confirmed, despite the fact that a diet low in carbohydrates reduces insulin levels and increases fat burning.
For the needs of research, the researchers looked at the cases 19 obese adults, who followed two different dietary models for two weeks at a time. During these two periods, food intake was closely monitored and constantly monitored by scientists.
At the end of two different diet periods, it was found that body fat loss was greater, when participants followed a low-fat diet compared to a low-carbohydrate diet, even with a low carb diet the body burns more fat.
The head of research, Dr. Kevin Hall, from the American Institute of Diabetes and Digestive and Kidney Diseases, argues that this study shows that there are indeed differences between a low-fat diet and a low-carb diet under controlled conditions. This contradicts the widespread belief, that all calories are equal, in terms of body fat loss.
Nevertheless, scientists point out that because this research was small, Additional research needs to be done to verify its results.
Source: http://www.healthline.com