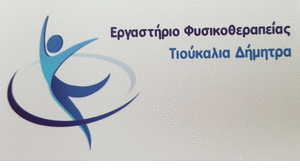 Today is the day 0 for the Golden Dawn trial.
Thousands of citizens are either around the Court of Appeals holding placards with the slogan "they are not innocent" or elsewhere, inside and outside Greece, will receive in a few hours from Justice its most fundamental answer to the question posed by any criminal case: Innocent or Guilty.
The judges, who for a month met in extreme secrecy, are now called upon to bring justice to the victims of three specific bloody cases and to decide whether these crimes were committed "in application of the statutory" principles "and the aspirations of a criminal organization.
The court will judge individuals and will legally assess the responsibility of each. Along with his verdict, he will give an answer as to whether the accused for the attacks acted autonomously and individually - as the prosecutor said- or as "cogs" of an intolerant , violent, Nazi form and structure of mechanism expressed in extreme words and deeds ". From the judges' perception of this issue, the fate of individuals will be judged, with Nikos Michaloliakos first, who according to the accusation set the "gears" in motion both in the Fyssa cases, Egyptians and PAME as well as dozens of others.
The court today , with its institutional role , answers whether in the case of Golden Dawn there is a legally structured criminal organization that an order or an approval armed itself or if some persons acted voluntarily and independently.
The president of the court Maria Lepenioti on 11 in the morning will start the reading of the decision in the ceremonial hall of the Court of Appeal which will have more limited seats - approximately 300 from the 850 that supplies- for attendees - lawyers , accused, journalists, public-due to measures for the coronavirus pandemic.
Who is Areopagitis presiding over the Golden Dawn trial?
Mrs.. Lepenioti , which has now been promoted to areopagite , entered the judiciary in 1984 At the age 26 years. She is an excellent lawyer with a master's degree in civil and labor law. He speaks English and French. During the trial, he was promoted from appellate to president of appellants and recently to vice president of the Supreme Court..
Mrs.. Lepenioti managed to manage with full balance a difficult trial like the one of Chrysi Avgi, where tens of times there were tensions and a huge load.
He has handled many special trials in the past, such as the so-called "crime syndicate", extortionist trials, the trial for armaments with the main accused former Minister of Interior of Cyprus etc. .
Before 32 years Mrs.. Lepenioti was the investigator who handled the case of the attack against Dimitris Kousouris by a group of members of the Golden Dawn led by the then executive of Antonis Androutsopoulos or "Periandros".
The accused, the cases and the accusations
Assassination of Pavlos Fyssas (early September 18th 2013 Keratsini by members of Local Nice)
Defendants: 18
George Roupakias: intentional homicide
Ioannis Kazantzoglou: direct complicity in homicide
Simple conspiracy to murder :
Ioannis Aggos
Anastasios - Marios Anadiotis
George Dimou
Hopeful Kalaritis
Ioannis Vassilios Komianos
Konstantinos Korkovilis
Anastasios Michalaros
George Patelis secretary of TO Nice- chief of the organization
Stavros Santorinios
George Skalkos
George Stampelos
George - Christos Tsakanikas
Leon Tsalikis
Athanasios Tsorvas
Nikolaos Tsorvas and
Aristotle Chrysafitis.
Attack on three Egyptian fishermen (Ikonio of Perama 12 June 2012 by members of Local Perama )
Accused of attempted murder: 5
Anastasios Pantazis, chief of staff of Perama
Konstantinos Papadopoulos
Dimitrios Agriogiannis
Thomas Marias and
Markos Eugenikos.
Attack on PAME members (12 September 2013 in Perama by members of a local Perama against posters outside the Zone)
Accused of attempted murder : 4
Anastasios Pantazis
Christos- Antonios Hatzidakis
Kyriakos Antonakopoulos and
Ioannis Kastrinos.
The 24 from the 26 accused of the three attacks are also charged with the crime of joining and participating in a criminal organization.
The others 2 - the nuclear chiefs Patelis and Pantazis - are in charge of that of the management together with 18 Golden Dawn MPs (the entire parliamentary group that emerged after the June elections 2012)
Address of a criminal organization
Defendants in total 20 (18 Members of Parliament and 2 nuclear chiefs)
Nikos Michaloliakos
Christos Pappas
Elias Kasidiaris
Giannis Lagos
Elias Panagiotaros
Konstantinos Barabarousis
Eleni Zaroulia
George Germenis
Panagiotis Iliopoulos
Nikos Michos
George Germenis
Antonis Gregos
Chrysovalantis Alexopoulos
Efstathios Boukouras
Polyvios Zisimopoulos
Nikos Kouzilos
Artemis Mattheopoulos
Dimitris Koukoutsis.
And the nuclear chiefs George Patelis and Anastasios Pantazis
* Nikos Michaloliakos faces additional charges of criminal or misdemeanor possession of firearms, Elias Kasidiaris, Ioannis Lagos, Nikos Michos (weapons and ammunition) Stathis Boukouras and Christos Pappas who is also charged with embezzling a monument (misdemeanor)
Joining and participating in criminal
Defendants in total 45 (the 24 of the first three cases) and the following 21:
Dionysis Agiovlasitis
George Apostolopoulos
Nikolaos Apostolou
Christos Galanakis
Savvas Garofalakis
Aristodimos Daskalakis
George Kalpitzis
Dionysios Liakopoulos
Emmanuel Mavrikakis
Thomas Barekas
Nicoleta Beneki
Nikolaos Papavassiliou
George Perris
George Petrakis
Venice Popori (policeman)
Vassilios Siatounis
Theoni Skarpeli
Themis Skordeli
Christos Stergiopoulos
Athanasios Stratos
Emmanouil Psyllakis.
All defendants facing a criminal organization, either as leadership or as members, is 65.
Others 3 tried for misdemeanors. It's about them
Margarita Mikelatou (husband Roupakia) for false deposit
Theodoros Stefa for illegal possession of weapons and ammunition and
Anastasios Chilio for illegal possession of weapons and possession of drugs
Source:aftodioikisi.gr