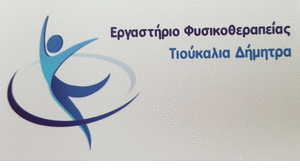 What does the modernization of PPC's commercial policy include?, whose total market share will decline in September 2020 in 54 % from 64 %
Photovoltaics and heat pumps are included in the "menu" that PPC will provide to consumers in the context of the modernization of its commercial policy. At the same time, for the good customers, the application of a "bonus" program is being prepared with a collection of points that will be redeemed in cooperating companies., similar to that applied by banks and other commercial enterprises.
These initiatives are described in the new business plan of PPC for the period 2021-2023 presented by the president and CEO of the company George Stassis to investors aiming in the first phase at prevent the leakage of good customers into the competition and, subsequently, the recovery of a percentage of the so-called "golden customers" without affecting the prediction how PPC 's total market share will be reduced to 54 % from 64 % in September 2020.
The photovoltaic and heat pumps are part of the logic of providing energy services according to which a business, in this case the PPC, participates in the investment (or assumes the full cost) and is repaid by receiving a portion of the benefit to the consumer from the energy savings. At the same time, these initiatives are part of the strategy for electrification of heating but also for energy savings and conversion of consumers into consumers and producers. («prosumers»).
In everything,what about the loyalty program for good customers, the information states that it will be addressed to customers without overdue debts and with consumption over 2.000 kilowatt hours per year. According to the APE-MPE, This clientele will be targeted offers and the loyalty program will be provided with a collection of points that will be "translated" into discounts for product purchases in partner companies.
PPC's business plan provides total investments 3,4 billion. euros to 2023, of which the 42 % will be directed at the modernization of the distribution network (including for the installation of smart meters and reduction of losses such as theft), the 34 % in Renewable Energy Sources and 21 % in conventional energy, including hydroelectric.
It is also provided further acceleration of de-lignification as the 2021 except units 3 and 4 of the Heart will "off" and Megalopolis 3, the withdrawal of which was planned for its end 2022. The units have already closed this year 1 and 2 of the Defense, while following the 2022 the units 1-4 of Agios Dimitrios and 2023 St. Demetrios 5, Meliti and Megalopolis 4. After the 2023 only the new Ptolemaida lignite plant will remain in operation 5 which is now under construction.and is expected to be completed 2022.
Source: ethnos.gr