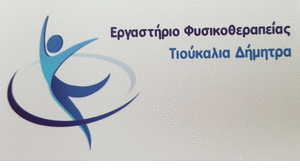 WATER
Saving it is a matter for all of us!
Friend and consumer friend
The Municipal Enterprise of Water Supply and Sewerage of Kozani has taken care and ensures that there is a sufficient quality of water of excellent quality, covering the needs of all of us.
However, what is currently self-evident and guaranteed thanks to the coordinated and organized efforts of DEYAK., In order to maintain the best possible level, we need the assistance of all of us through the rational use and consumption of water..
The need to save water is constant and permanent and p' we can all contribute to this.
However, the periods that prevail in special weather conditions become even bigger and more important, such as that of the heat.
These days when the temperature exceeds the usual summer prices we should all pay even more attention to the use and consumption of water..
Each of us can make a significant contribution to saving
watering our flowers and plants with a watering can or bucket, early in the morning or late in the afternoon when evaporation is limited.
cleaning our balconies and outdoor areas with a bucket and mop and not with the hose.
washing our car at sparse intervals, using bucket and sponge.
urging and advising children not to play with water and taps in the yard.
Water is valuable!
Saving it is the responsibility of all of us!
From DEYAK