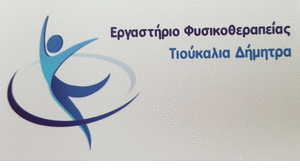 On the occasion of reports that speak of mutated coronavirus strains in mink, The Regional Governor George Kasapidis made the following statement:
"I was contacted this morning, the President of the Scientific Council of the Institute for Biomedical Research Mr.. Dimitris Thanos, με διαβεβαίωσε ότι δημοσιεύματα που κάνουν λόγο για μεταλλαγμένα στελέχη από μινκ σε 120 inhabitants of Western Macedonia, are completely inaccurate and do not express the scientific truth itself. Μου επεσήμανε ότι διαστρεβλώθηκαν οι δηλώσεις του και ότι ζήτησε από τη διεύθυνση του ηλεκτρονικού μέσου να αποσύρει ως αναληθή την ανάρτηση των φερόμενων ως δηλώσεών του.
At the same time, I contacted the General Director of Veterinary Medicine of the Ministry of Health, Mr.. Alexandropoulos, with the responsible Epidemiologist of EODY Mrs.. Βώρρου, τον Πρόεδρο της Κτηνιατρικής Σχολής κ. Loader, που επιβεβαίωσαν την ανακρίβεια των δημοσιευμάτων και οι οποίοι σε συνεργασία με τις Κτηνιατρικές Υπηρεσίες της Περιφέρειας και τους εκτροφείς των γουνοφόρων στη Δυτική Μακεδονία παρακολουθούν στενά από την πρώτη στιγμή της πανδημίας την εξέλιξή της στις φάρμες των παραγωγών.
According to all the aforementioned scientific principles of the country, so far there is no cause for concern for citizens, breeders and fur farms, εφόσον τηρούνται όλα τα μέτρα προστασίας και βιοασφάλειας για την αντιμετώπιση της εξάπλωσης της πανδημίας.
Οι αρμόδιες υπηρεσίες θα επανέλθουν με αναλυτικές ανακοινώσεις και με επιστημονικά δεδομένα επί του θέματος».