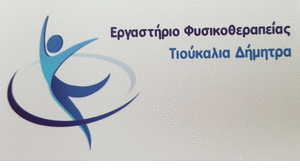 Mink sales at the Saga Furs auction rose to 4.2 million. furs from an offer 5.6 million. mink fur.
It is the largest amount of mink ever auctioned by the company.
In total 60 buyers participated in the auction which is the most that participated in any international auction this year.
The main buyers were from China, with support from Turkey and Greece.
"Despite the special circumstances, the company sold more mink furs than during the previous season, however, a significant amount of fur collected this year will be moved to be sold in 2021 "says Magnus Ljung, CEO of Saga Furs.
"The price level is extremely low, reflecting the uncertainty created by the Covid-19 pandemic in the various markets. This means that many breeders may find it difficult to continue their production after this season. ", adds Mr.. Heather.
The September Saga Furs auction started with positive messages
The Saga Furs September auction offered 734,000 White Pearl mink furs. More than 60 active buyers, which we have not seen in any live auction since the beginning of the coronary pandemic.
Saga Furs managed to sell it 80% of female White Velvet, while White and Pearl were sold at a rate of almost 100%. Prices remained unsatisfactory, but sales per se are a positive element and are valued by the industry.
In some parts of these furs, prices have been on the rise, compared to recent international auctions.
China has been a dominant buyer with support from Turkey, mainly in males.
The offer of 729,000 Silverblue mink, sold at high rates and Silverblue Velvet females were sold at a rate 90%.
in addition to, the offer of Sapphire, unique North American mutation mink and their 32,000 Blue Iris were sold at a rate of almost 50%. Here, too, China dominated with strong support from Turkey for the males.
Demand for North American collections
BLACKGLAMA males were sold under intense competition and succeeded 70% sales. The main buyer country was China, with support from Greece. Travel restrictions and lack of support from Korea, resulted in low female demand. It should be noted that the prices of these skins remain very low.
The North American mink collection was sold at almost a percentage 100% in a fairly active room. Pastels and Mahogany were sold at high rates in China with the support of Turkey.
During the first three days of the auction, Saga Furs sold more than 2 million. mink.
The offer of 621,000 male Brown minks sold at a rate 70%, with the normal quality collection being sold at a higher rate 50%. The regular quality Mahogany and Black collections also sold at lower rates than the Browns.
Palomino were sold in large quantities, mainly female collections, while the male collections achieved lower sales rates mainly in the classic collection.
European females were sold in the same way as male furs were sold. The dominant market was China, with high rates of velvet type purchases, while the classic types had lower sales rates.
Cross mink was sold mainly in China with the support of European buyers, mainly Turkey and Greece.
Silver Cross had the highest sales percentages with a percentage 70%.
Saga Furs: The supply of foxes was in selective demand
The total liquidation of Finnraccoon was 30% and furskins were sold mainly in Turkey. Fox fur faced selective demand with low sales rates of all types.
Blue Frost Top Lot bought by Shin Kosmisch for Chinese online haute couture retail brand Royal Gift.
The Saga Furs auction, which ended in a difficult global environment, ended with high sales rates and was followed by the auction of 706,000 foxes. Foxes were sold at a rate 20% and Finnraccoon at a rate above 30%. Overall, the value of furskins reached last year's levels.
Today there is a significant uncertainty regarding consumer demand. Due to the coronary pandemic, the fashion industry in the main markets could not design and produce new collections during the spring.
This particularly affected the demand for fox fur because these skins are mainly used for trimmings and can be easily omitted from collections.. This resulted in their low demand in the auction.
"Today there is little demand for fox fur, in contrast to mink furs, used to make whole garments. We sold a record number of mink furs and more than half have already been paid and shipped to their buyers. "Fur hides are now bought for immediate use and not for storage," says Magnus Ljung, CEO of Saga Furs.