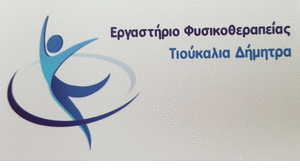 According to the forecast data of the National Observatory of Athens / meteo.gr, successive waves of bad weather, moving from northwest to east, are expected to affect the country by the middle of the new week.
The first wave of bad weather, will affect Western Greece from noon on Saturday with locally heavy rains and thunderstorms and snowfall in the mountains. The intense phenomena will gradually spread to almost the whole of the mainland and at night in the Central and North Aegean.. Locally windy southerly winds will prevail in the seas. Μέχρι το μεσημέρι της Κυριακής ο καιρός θα παρουσιάσει πρόσκαιρη βελτίωση σχεδόν σε όλη τη χώρα, with parallel temporary weakening of the winds.
The following forecast maps show the distribution of phenomena and the winds that will blow, αργά το βράδυ του Σαββάτου και τις πρώτες μεταμεσονύκτιες ώρες προς Κυριακή.
The second wave of bad weather which will have the same characteristics as the first, αναμένεται να επηρεάσει από τις απογευματινές ώρες της Κυριακής τη Δυτική Ελλάδα και βαθμιαία έως το πρωί της Δευτέρας σχεδόν το σύνολο της χώρας.
Το τρίτο κύμα κακοκαιρίας θα επηρεάσει τη χώρα το διήμερο Τρίτη -Τετάρτη, with the data so far showing that it will be accompanied by a significant drop in temperature and possibly snowfall even in areas of B. Greece with low altitude.
SOURCE: meteo.gr