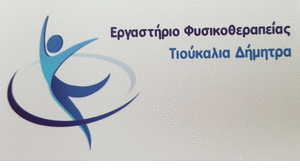 HEDNO SA / Kozani Area announces that:
On Wednesday 17-06-2020 there will be a power outage from time to time 7:30 to 10:30 in the following areas: Kozani biological treatment plant
also, the Wednesday 17-06-2020 they will happen 2 short power outages from 7:30 to 8:00 and 10:00 to 10:30 in the following areas and D.D. Yolk (the settlement after high school to Ano Komi), Ano Komi, Kato Komi, Garden, Caesarea, Sparto, Kontovouni, Crucifixion, Tower, East, Almonds, Apple tree, Walnut, Clay, New Closed, Protochori, Υ / Σ 4 & 8 Lefkovrisis, Leukopigi, Holy Friday, Rodiani, Kteni, Cherry, Aiani,
We ask, consumer understanding and we would like to point out that the feedback will be made without warning possibly even earlier.
That is why networks and installations must be considered to have a constant current.