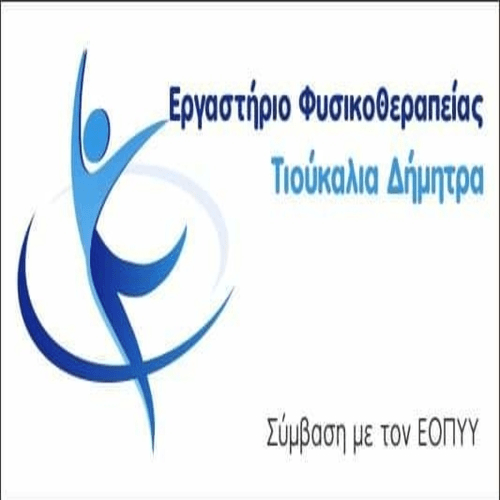 Hypothyroidism and hyperthyroidism are two diseases that we often hear about, however quite often people do not know what the differences are between hypothyroidism and hyperthyroidism. We will explain the symptoms of each disease below as well as their possible causes and some natural health tips to improve your quality of life.
Ποιές είναι οι διαφορές μεταξύ υποθυρεοειδισμού και υπερθυρεοειδισμού

;

First let's get to know the gland that sometimes over-functions and sometimes under-functions.
What is the thyroid;
The thyroid is a butterfly-shaped gland located in the upper part of the trachea, ρυθμίζει το μεταβολισμό του σώματος και συμμετέχει στην παραγωγή ορμονών, especially thyroxine and triiodothyronine.
The thyroid is controlled by the hypothalamus and the pituitary gland.
Hyperthyroidism
In the case of hyperthyroidism, as shown by the prefix "super-", the gland is overactive, which causes hormone secretion. It infects about 1% of the population, especially women aged between 30 and 40 years.
The most obvious sign is the appearance of goiter (an increase in the size of the thyroid) and the most common symptoms are tachycardia, weight loss, the nervousness, the tremor, insomnia and excessive sweating.
Η πιο εμφανής από τις διαφορές μεταξύ υποθυρεοειδισμού και υπερθυρεοειδισμού είναι ότι στον τελευταίο το άτομο χάνει βάρος.
Causes of hyperthyroidism
Graves' disease.
Excessive consumption of iodine foods or direct exposure to iodine.
Inflammation of the thyroid gland due to viral infections, medication or after pregnancy.
Benign tumors in the thyroid or pituitary gland.
Tumors in the testicles or ovaries.
Abuse of thyroid hormones.
Physical treatment
You should always follow the medication prescribed to you, but there are some foods that can make you feel better:
Cabbage.
Broccoli.
Radish.
Spinach.
Soy.
Beans.
Peaches.
Other tips
In addition to including the above foods in your diet, You should also avoid foods that are high in iodine, which are listed below as beneficial for hypothyroidism: eggs, parsley, fish and seafood, almonds, apricots.
From the other side, infusions with green tea, holy grass, honeysuckle and ayuga are very beneficial.
You should too to exercise often to regulate your metabolism and avoid stimulants as much as possible, because they will make you feel worse:
Hypothyroidism
From the other side hypothyroidism affects the 3% of the population, especially women over 50 years or after birth. It is a decrease in the levels of thyroid hormones in the blood plasma and includes symptoms such as fatigue, exhaustion, muscular weakness, feeling cold, unexplained weight gain, depression and other emotional imbalances.
There are other less obvious symptoms that can help you identify a disease that is difficult to recognize: pale or yellowish skin, fluid retention, hair loss, lack of hair on the tips of the eyebrows and very dry skin.
Μια από τις διαφορές μεταξύ υποθυρεοειδισμού και υπερθυρεοειδισμού που κάνουν τους ασθενείς να υποψιαστούν ότι έχουν αυτή την ασθένεια, is that hypothyroidism causes weight gain.
Causes of hypothyroidism
Different forms of thyroiditis.
It occurs in women after childbirth (and generally after the onset of hyperthyroidism).
Congenital defects.
Radiotherapy to the throat.
Antithyroid drugs.
Lithium treatments.
Chronic iodine deficiency.
Physical treatment
In addition to proper treatment, We recommend eating the following foods to increase your iodine levels:
Parsley.
Eggs.
Apricots.
Fatty fish.
Bananas.
Almonds.
Nasturtium.
Cucumbers.
Peas.
Apples.
Figs.
Iodized salt or sea salt.
Algae rich in iodine, such as kelp or fucus.
Fish.
Seafood.
Quince jelly.
Other tips
If you do not like eating seaweed, which we recommend because they are organic and do not contain toxic substances, you can find them in pill form. They provide not only iodine but also many minerals and essential amino acids that are very beneficial for the body..
Another option is to make salt with seaweed. Grate the sea salt and seaweed of your choice, mix them and keep them in a well-closed container. Salt will act as a preservative. You can use it like regular salt when cooking soups, casserole dishes etc..
It must avoid the following foods, because they block the absorption of iodine: cabbage, Brussels sprouts, cauliflower, broccoli, spinach, soy, peaches, beans and sweet lemon, as well as processed and refined foods and tap water.
You can also make infusions with mint and ginger and cook your food with small amounts of cayenne pepper.
Ελπίζουμε να σας διαφωτίσαμε για τις διαφορές μεταξύ υποθυρεοειδισμού και υπερθυρεοειδισμού!
Source: meygeia.gr