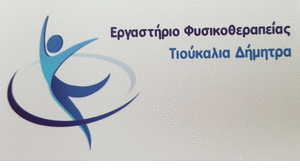 What can preserve brain health and function in those who have pressed them 45; The researchers have the answer by studying the success rates of the participants 45-85 years in speech flow test and eating habits
The old age marks its beginning impaired cognitive function, and the second confirms the bitter complicity of the passage of time.
In the various researches that have dealt with how we can delay the cognitive decline and to protect our spiritual clarity, A new study from Canada is being added to older people 45-85 years, which ended in secret of success but also some other influential factors.
According to the findings, the diet is key to protecting the brain. This is what the researchers concluded by studying the success rates of age participants. 45-85 years, in a speech flow test. Η ροή του λόγου αποτελεί σημαντικό δείκτη της γνωστικής λειτουργίας. In that case, Participants were asked to list as many words as they could in one minute from a list. It is an indicative measure of the executive function of speech, useful for detecting cognitive impairments.
Dr.. Karen Davison, Director of a Nutrition Program at Kwantlen Polytechnic University, British Columbia, and researcher at the B Center for Primary Care. Of America, underlined the consistency of the findings with earlier findings, in which one Mediterranean diet rich in fruit, vegetables, nuts and legumes (such as beans and lentils) protects against impaired cognitive function.
The increase in the average daily consumption of fruits and vegetables is proportionally associated with better test scores., by consuming at least six servings to ensure the greatest success.
From his side, Dr. Zahraa Saab, graduate of the Department of Public Health at the University of Toronto, recalled earlier studies that had linked malnutrition / poor nutrition to cognitive impairment. The participants with decreased appetite, malnutrition and those consume foods of low nutritional value, are more at risk than malnutrition, something that can be seen by the force of their grip. Actually, study participants with poor handling or poor eating habits scored lower on speech flow tests.
In addition to nutrition, the researchers studied the effect of other cognitive health factors, including the age, of academic education, of blood pressure, of obesity and his body fat.
Source:ygeiamou.gr