Strong seismic vibration of magnitude 5,9 Richter occurred on 12:18 in the distance 24 kilometers northwest of Larissa, in Elassona. An earthquake followed 4,6 Richter.
Το εστιακό βάθος σύμφωνα με το Ευρωμεσογειακό Ινστιτούτο ήταν στα δύο χιλιόμετρα.
Η δόνηση έγινε αισθητή στην Δυτική Μακεδονία.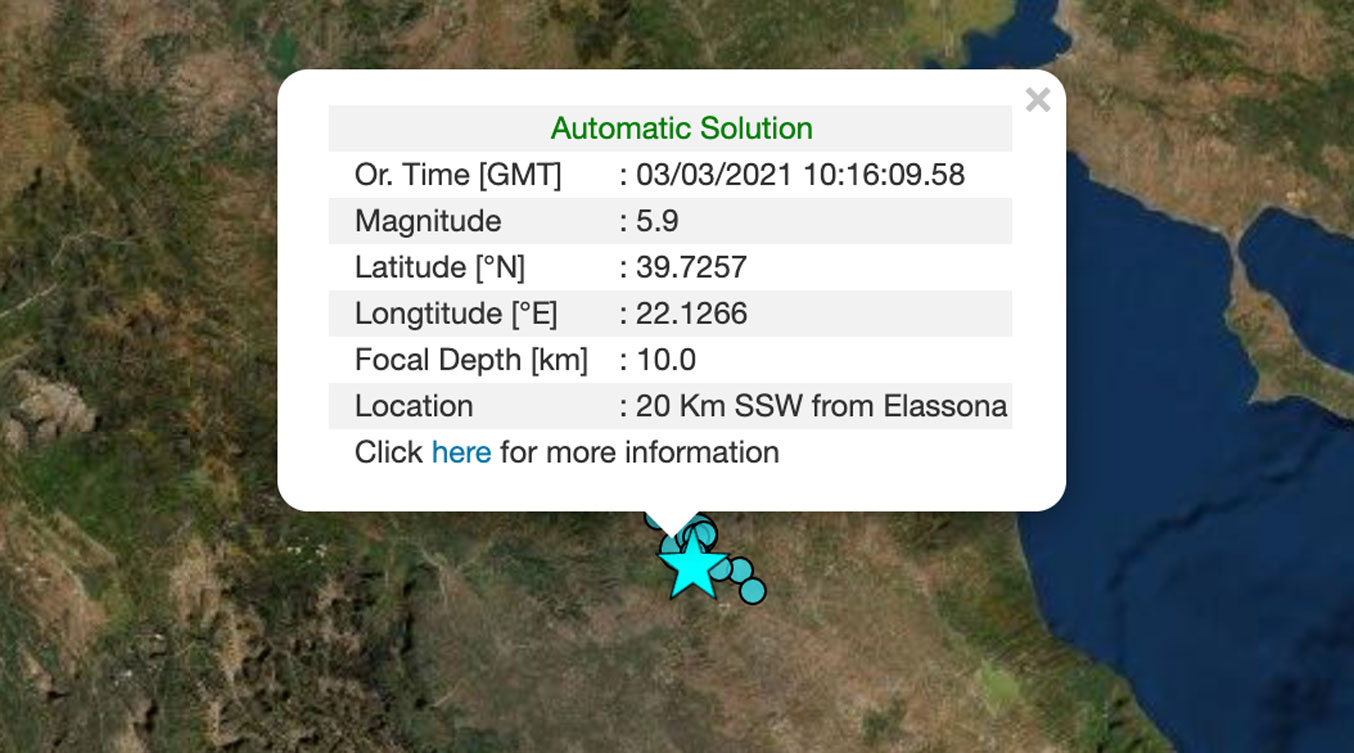 Ο σεισμός έγινε αισθητός τόσο στην βόρεια όσο και στη νότια Ελλάδα.