They surrendered, today 12/10/2021, five wooden children's benches in the kindergartens and in the 1st kindergarten of Siatista by the club "Voluntary Action of Siatista Citizens".
Στη δωρεα του συλλόγου συμμετείχε και ο κύριος Νίκος Τσιάρτας, προσφέροντας ένα παγκακι στο σύλλογο.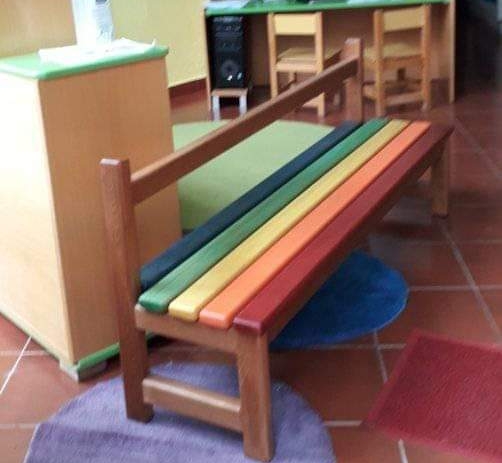 Το Δ.Σ του συλλογου ευχαριστεί ιδιαιτέρως τον κύριο Τσιάρτα για τη δωρεά του.
Ο Σύλλογος Εθελοντική Δράση Πολιτών Σιάτιστας στηρίζει την τοπική κοινωνία και ιδίως τα παιδιά που αποτελούν την κινητήρια δύναμη όλων μας.
Καλή σχολική Χρονιά!