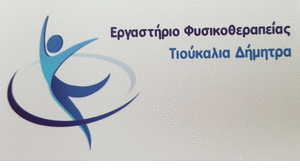 Two dead in Politika, Evia, were reported to SKAI by Dirfion Messapion George Psathas in the area of ​​Politika, citing the fire brigade. These are two 85-year-olds, a woman and a man, whose bodies were found in their homes.
Three boats operate a Super Puma in the area, 72 firefighters with 26 vehicles. Releases continue in the Royal and Lilac fields. "It simply came to our notice then, "All the houses are being searched", stressed Mr.. Whiskerless.
The severe storms have caused serious problems in central Evia, and specifically in the areas of Psachna, Politics, Stavros and Kontodespoti. Serious problems have been reported to SKAI by residents of the village of Manika in Vasiliko.
Due to the bad weather, the rivers of the area swelled, resulting in flooding of roads. According to the fire department, more than 25 people were transported to a safe place.
The mayor of Dirfion Messapia spoke earlier about SKAI about a biblical catastrophe. "The situation is at its peak, it is tragic, biblical catastrophe the central river of Psachna has overflowed, the water level is at 1 meter along the entire length of the city, most ground floor houses have been flooded. In the beginning the phenomenon hit the Politics community where it is a community 1.500 residents with holidaymakers around 2,500 ".
"The problems are huge. I want to believe and I hope that human life is not lost. Do not leave the houses so as not to be endangered by the rush of the river. This catastrophe is not depicted in a picture, the phenomena are in progress, there are problems in the wider area until 10 "they tell us the phenomenon will continue", pointed out Mr.. Ψαθάς.
222120000 is the Civil Protection telephone for anyone who really needs it beyond the telephone numbers of the fire department.